**  Breaking News ** Kevin Fitzpatrick will ascend to the roof of Patriot Subaru on Wed, August 30th 2017,  for another year of "Kevin On The Roof".  Kevin's self-imposed fate is to stay on the roof until this year's goal of $35,000 has been reached through donations from the community. All the money raised goes to STRIVE. 

Kevin is looking for sponsors!  Everything helps.   You can email Kevin at:
Or contact Peter Brown at STRIVE:Â Â  Peter Brown

Read below for a summary of the 2016 Event!
***************
Kevin Fitzpatrick is a UPS employee on a mission!  He set a fundraising goal of $30,000 to benefit
STRIVE
, a South Portland organization dedicated to helping young people ages 11-24 with developmental disabilities.
To raise the money, Kevin went up on the roof of Patriot Subaru, and did not come down until the goal had been reached!  So, let's help him out! He went up on September 1.......
UPDATE:
It was "Kevin In Seven!"  After grinding through a long Labor Day weekend, the buzz began in earnest.  At just $8000 after 5 days, it vaulted past the $30k mark by mid-day Thursday.
By the time Kevin had packed his tent to come down, donations totaled $32,480!  Fantastic!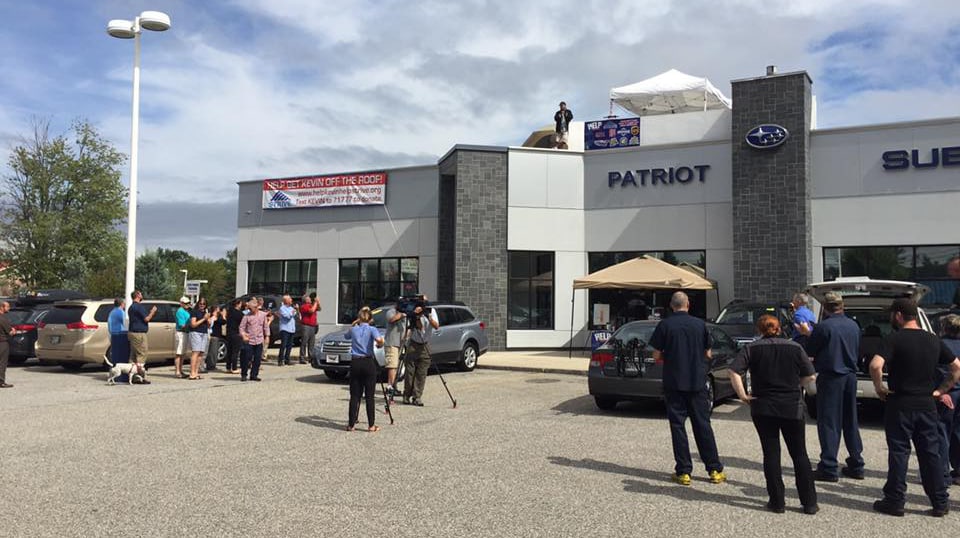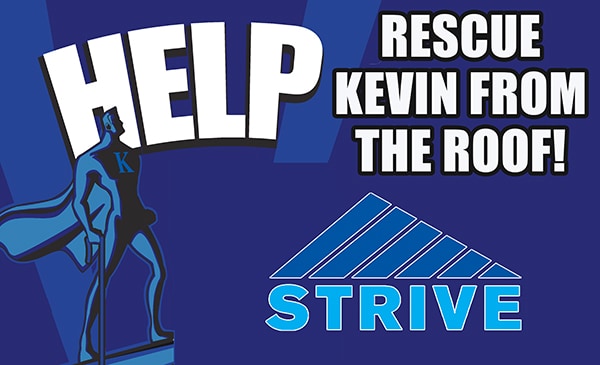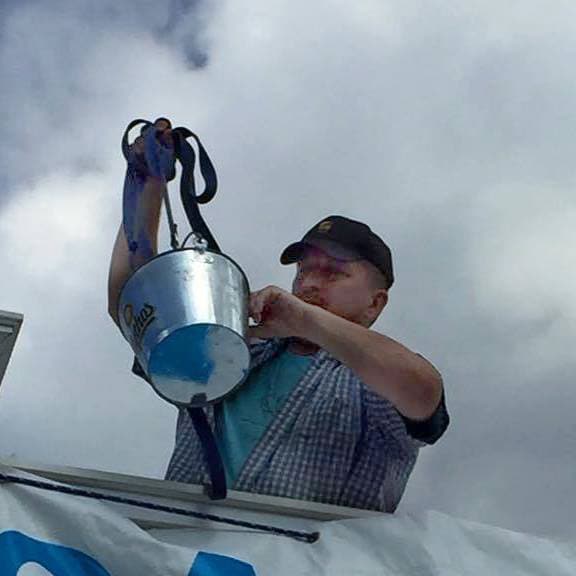 TV COVERAGE:Â Â 
WCSH6
    
WMTW8
  
WGME13
Donate and Receive Amazing Prizes! -  Raffle Prizes Included:  $500 LL Bean Gift Card,  Camping Gear Package from Kittery Trading Post, 4 Premium Red Sox Tix and $1000 Irving Oil Gift Card. Ground Round, Smitty's Cinema, and Funtown USA also provided gift certificates.

All prizes will be awarded, with the drawing to be held after Kevin comes down!
Kevin also wants to remind everyone to register for the STRIVE For Five 5k Road Race ,that takes place Saturday September 10th.  It's a road race, fun run, and neighborhood block party.