Patriot Subaru uses two independent 3rd party services to request, receive, and post customer comments:  Dealerrater.com and SureCritic.com.  We read and learn from every customer. If we erred in any way, we work hard to fix the problem, and make it right with the customer. We strive to be the best, and that means learning if we make a mistake. Our customers are the most important people in the building, and their happiness is our goal. From the first phone call and visit, sales to finance, and through to service, we want to make the customer's experience enjoyable.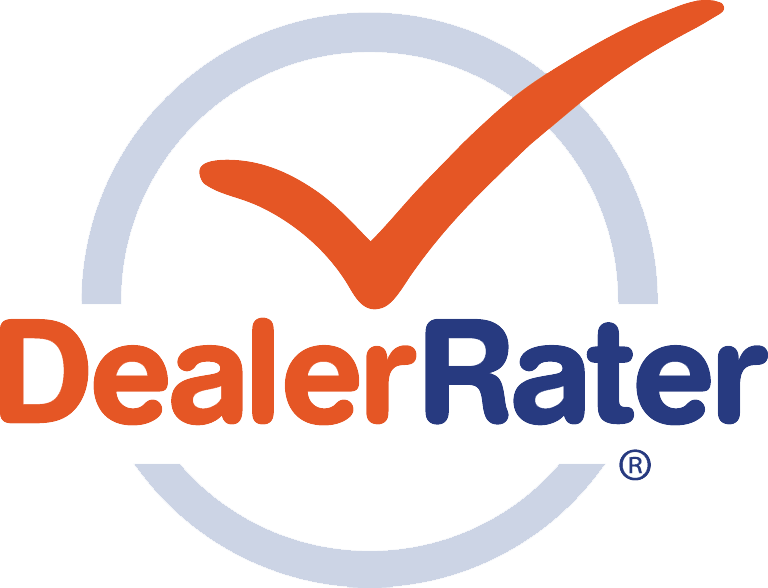 Hear What Our Customers Have to Say:

"Mike Avery and Patriot Sales Team"
From the moment my girlfriend, daughter and I found our vehicle on their webpage and walked on to the sales floor in Saco I was extremely pleased. Our sales person Mike Avery was a wealth of knowledge and made Abby and I feel very comfortable with the whole experience! We will absolutely return to see Mike for any questions regarding our 2014 Forester and to purchase our next Subaru! The rest of the team there at Patriot Subaru was great as well. Great car buying experience!
JustinAbby   6/28/2015
"Went to look and left with a decent deal. "
Was in the area and stopped to look. No intention whatsoever of buying. Pleasant and attentive customer service from Mike and ended the day driving out with a new to me Forester to replace my 14 1/2 year old Forester.
palpwm    6/13/2015
"Straight forward honest service. " 
Loved working with Patriot Subaru. Knew what I wanted and within 10 minutes they had the car waiting for me, no haggling, no mess, just honest, straight forward service from Mike Avery. I would come back any time.
Jax070   6/02/2015
"Professional and helpful"  
This was my 2nd time dealing with Patriot. They helped me tremendously and I won't go anywhere else for service. I can always depend on them for my needs and budget.
allnytr   5/17/2015
"One Call Is All It Took!!!"    
4:00 Friday afternoon... Was working with another dealer on a 2015 XV Crosstrek... They told me the color I wanted wasn't available anywhere in New England... I knew that Patriot had one, so I called them up. I had the privilege of speaking with Ashley Poirier. I told her that I wanted to buy the car over the phone, and the car was in my possession by 1pm on Tuesday. I am very happy with the experience, and would highly recommend Patriot Subaru! By the way, the other dealer never contacted me again!
Vach   5/13/2015
"Excellent Dealership" 
Purchased a new 2015 Subaru Impreza Sport Station Wagon. This is my 2nd vehicle purchased at this dearlership. Mike Avery Sales Associate was very patient in helping me purchase my new vehicle. Glen Reed and David Shoemaker were also very helpful with the sale of the vehicle.
midnight,joan54    5/04/2015
"Excellent experience in leasing a new Forester" 
Salesman Mike Avery made the experience in leasing a new Forester a pleasurable one. He was very patient in instructing us on use of the many features of the new vehicle. Our trade in was a 2007 Outback so much was confusing, particularly to a couple of old duffers
duffer   4/17/2015
"Turned around a used car buying experience for my son"   
I live in CT and my son attends college in Maine. He is required to have a car for his emergency services internship, so when the car he took to school blew an engine, there was a lot of stress trying to help him from afar. He thought he found a good option at a nearby used car place, but when we went to test drive the car and sign papers, the whole experience was so off that we walked away. We remembered Patriot from vacations in Saco and checked online to see if they had anything that could be a fit. A quick call confirmed 2 great options in stock and we headed over. Matt was so helpful and helped us work a deal for the better of the two cars to meet my son's budget. Tony got him a loan rate that was 2% better than we had found. All staff were friendly and we were even offered lunch from the buffet that they have every Saturday. A stressful situation and bad experience were completely turned around and 2 hours later my son drove away in an even better car than he had hoped for and a 3 year warranty to get him through school without worry of another major repair. I feel so much better knowing that he has these folks to help him out for the next couple of years while he finishes school.
Tracy A  3/01/2015
"Best car buying experience I have ever had!!"   
 I was researching multiple brands and was ultimately searching for the best overall price and SUV for me. Jackie responded to my request almost as soon as I sent it in on an Outback. She answered all my questions - which I am sure after weeks of trying to get there was not easy!! I finally met with her and the rest of her team. Ashley and Kaz worked directly with me when I was in the dealership. I have to say they were just amazing and I had to buy a car from them!! I never felt pressured by them and feel like I have made new friends. I will use their service department from now on too! I love my new Outback and would recommend Jackie, Ashley, Kaz and the rest of Patriot Subaru to anyone!!
Shelly    12/23/2014
Employee Dealt With:  Jim Connolly, Tony Roberts, Lonny Martin

"Amazing they achieved the impossible . A New Outback owner"    Excellent Awesome Amazing experience. I thought it was impossible for me to own a new top rated car. A parent of 4 with 3 college tuitions and limited finances. The staff at Patriots listen with NO pressure, they are compassionate, genuinely care. Their goal was to provide me with the right vehicle for my needs, at a price and payment that wasn't going to hurt. Lonny Listened to my obstacles and made suggestions for me to consider. Low financing for 72 months, my car payment is just slightly above my monthly cell phone bill. These are rare individuals, professionals with high integrity that deliver on their word. A refreshing and extremely rare experience in any business these days. Since 1985 I have owned Hondas and Toyotas. The ride, reliability, safety ratings, and value of the Subarus is phenomenal. I look forward to a long term experience with both Subaru and this Patriots Subaru Dealership.       Malba6   July 18, 2014


Employee Dealt With:  Jim Connolly, Lonny Martin 
"Outstanding"
Their willingness to please their customers is unparalleled. We just bought our second car from them. Service and sales outstanding. They stand by their word and do what they say they are going to do.    Lhanna111112   July 10, 2014
Employee Dealt With:  Corey Createau, Lonny Martin, Jackie Parker, Tony Roberts

"More than pleased!"
  Fantastic facility. Excellent customer service. Very well priced vehicles. I will make the longer drive anytime to visit them again for sales or service. Highly recommend Patriot Subaru!
    Kelemt  May 10, 2014
Employee Dealt With:  Jim Connolly, David Shoemaker
"There's more to a good deal than price"
  I recently purchased a forester from Patriot Subaru and was pleased with the experiencs overall. The salesman was willing to work with my budget and wants and needs but in the end a salesman is still a salesman. Of course we haggled back and forth and came to a reasonable deal with no buyers remorse from me but I was extrmely impressed with the finance department. David was very concerned with making the payment numbers work for me and willing to take the time to explore all options. Beyond that, he made sure that I had his number and has remained a very helpful contact person for answering any and all questions related to my vehicle. It is very comforting to really feel like there is someone in my corner looking out for my continued best interest, unlike some dealers that I have been to who could care less about you once you have bought the car (as long as you keep coming for your service checks). Again, all in all I would recomend Patriot Subaru to anyone, but the finance department is what has made me a customer for life.
mperkins11   April 17, 2014
Employee Dealt With: Corey Creteau

Corey Createau was our sales person on several vehicles and our experience was the best ever! . He went above and beyond each time we purchased and follow up on us when we bring the vehicles in for service. We have sent several of our friends and family in to him and those folks are very happy with the service he provided. Corey listens and treats each customer as they were family, he will not put a customer into a vehicle that they can not handle and looks out for the customers best interest. Great Job !!! Corey     mvtoth   April 16, 2014


Employee Dealt With: Vinnie Martorano

"Great end to a stressful, frustrating day"
  Patriot was the last place that I decided to visit after going to 3 other dealerships. I was determined to buy a Nissan everyone told me to see Vinnie at Patriot, so I figured I'd give them a chance. As a Air Force Veteran, the last thing I want is to be treated like I'm some idiot off the street that doesn't know anything. I got the same basic treatment from everywhere but Patriot that day. They listened to what I was willing to pay and found a car that fit my needs. We ended up negotiating a fair price, which ended up being close to over $2,000 off sticker. They seemed happy with the deal and so was I. What impressed me the most was that Vinnie really knows the value of customer service. I've worked in sales for years since my active duty days and I can tell real from fake. If Vinnie is faking it, then he should be up for an Oscar. He was friendly, courteous, and willing to do whatever it took to make sure I left happy. He even offered to drive my rental to a location that was 20 miles away from the dealership. If you want a great car buying experience and want to be told the truth, go see Vinnie at Patriot. The car is amazing, the service was great, and I'd recommend them to anyone!       Bjg682  April 14, 2014

Employee Dealt With: Vinnie Martorano, Tony Roberts
"Great place to buy a car!"
Another great experience at Patriot Subaru! Tony and Vinnie took great care of us and sold us our second Subaru. With a newborn in tow, they were fast and friendly. Helped us find the perfect vehicle with no time wasted!   aliciag2014   April 14, 2014
Employee Dealt With:  Mike MacDonald
I wanted to comment on my excellent experience with Patriot Subaru. I was in search of a quality used vehicle- I found it at Patriot Subaru. Working with Mike and Bob was a very positive experience. These gentlemen were very knowledgeable, patient, listened to my concerns, and adhered to my budget. I left the store with the confidence that I had made a sound decision. I highly recommend Patriot Subaru and the great staff working there! Thanks again!   adamh14   January 21, 2014

Employee Dealt With:  Mike MacDonald
I was so impressed with how knowledgeable and confidently he spoke about all the cars we were interested. We never felt rushed or pressured. I also really appreciate how hard they worked to finance my first vehicle in my name, despite my credit score. They took a chance on helping me build it and I will never forget that. Thanks Mike!!!     Trumel613  December 22, 2013


Employee Dealt With:  Matt Rieders, David Shoemaker
The folks at Patriot Subaru are fantastic! Everyone is positive, kind, and helpful. I purchased a 2014 Crosstrek Hybrid with the exceptional help of Matt Rieders. He helped me navigate the car buying process with positive energy and great customer service skills. He has made sure to follow up with me since my purchase, too. It was evident that he is knowledgeable about Subarus, and he knows how to interact with customers to make a major purchase pleasurable. David Shoemaker was also fabulous to work with for the financial component of my car buying experience. We worked together when I purchased the Forester I traded for the Crosstrek. We chatted and laughed throughout the transaction, and he professionally answered all of my questions to help me feel secure in my decision to buy a new car. Overall, the team at Patriot is great, and I highly recommend them to those looking to buy a car!
hheath   December 19, 2013


Employee Dealt With:  Jonathan Layburn
I was debating between another brand of car and a Subaru. I talked with several sales people in various dealerships, and read reviews. After talking with Jon at Patriot Subaru I was sold on the Forester. Jon, has a good sense, and put me at ease. He explained the qualities of both the Outback and the Forester. He was very knowledgable about both cars. He took time to answer all my questions and was patient as I test drove the Forest and asked yet more questions. He was very professional, not at all pushy. He helped me through the whole sales process and later showed me around the dealership. I will encourage others to go to Jon if they are considering a Subaru. And by the way, I bought my Forester in the spring and drove it across the country to Alaska, where I traveled and camped for four weeks before driving back home. Very comfortable car, and reliable. I told Jon of my trip and he asked that I "report in to him" when I returned.  Happy customer, Sue   
2alaska    December 11, 2013

Employee Dealt With:  Jonathan Layburn
Jon is an exceptional individual who listens and is very knowledgeable. He makes the process fun while ensuring a high level of attention to detail.    Really in Maine  December 9, 2013


Employee Dealt With:  Corey Creteau
My family and I absolutely love Patriot Subaru, Corey and the Patriot Family have been so tremendous to us all and met all of needs when they arose. We have sent many friends and other family to see Corey and will continue to do so!   aatoth  December 9, 2013


Employee Dealt With:  Vinny Martorano
I purchase a new car about once every 12-18mo and this dealing with Vinnie at Patriot Subaru has yielded the most trouble free transactions I have ever dealt with. By far the quickest, easiest, no hassle car buying experience I have ever had. This June I walked into their location, without scheduling anything, at 8:30am, test drove a car, and left their location by 10:00am with a brand new car. No hassle, easy deal. I've sent two other people to see Vinnie, both of them have had positive experiences with he, and Patriot Subaru, and have purchased vehicles.  tabernewton  December 9, 2013


Employee Dealt With:  Jim Connolly, Jackie Parker, David Shoemaker

I had a really great experience at Patriot Subaru in Saco, ME. What really drew me to Patriot Subaru in the first place was Jackie. She was quick to respond to my online inquiry, and she was just exceptional. Very friendly and knowledgeable, and I really appreciated her down-to-earth personality. All the people that I met at Patriot Subaru were friendly and helpful. Jim, the salesperson who sold me the car, was also very nice. He seemed very up front and honest and not pushy at all. David, the individual who wrapped up the paperwork and financing aspect of the sale, was also great. Thank you, Patriot Subaru!
MaryanneAB   April 22, 2013

Employee Dealt With:  Adam Arens, Corey Createau, David Shoemaker, Rich Snow

This is our second Subaru from this dealership. We are now a 2-Subaru household. We would not go anywhere else and we will never have a different make of vehicle. Patriot Subaru is the best experience we have ever had in our 40+ years of purchasing/leasing automobiles. You feel appreciated when you leave. I would highly recommend this dealership to anyone.
Whoopi  February 25, 2013


Employee Dealt With: Jim Connolly, Lonny Martin, Jackie Parker, David Shoemaker

My Review of

Patriot Subaru

:
Wow, Where do I begin? What an awesome place with great friendly staff! Jackie, Megan and Lonny were so helpful, pre approved me by phone/internet. My car (Hyundia)had just been an accident and was totaled. I was without wheels!They even offered to come get me, I live 2 1/2hrs away!Once I got there,Jim Connolly helped me out finding the car I was looking for. All paperwork was a breeeze, David was informative and helpful with that. I bought a 2013 Impreza 2.0i Subaru. I love it and it defiantly makes me feel safe! Thank you all again, I will be back to buy a car for my son! Julie Howard and family
jhow September 22, 2012

Employee Dealt With: Lonny Martin, Mark OLeary, Jackie Parker, Glen Reed, Tony Roberts, Richard Snow

The fact that they all work as a united team was great, no need to only talk to one sales consultant.
They were all friendly and knowledgable about the vehicles they sell and all seemed to drive Subaru so we could take their recommendations seriously.
So much better than the other local Subaru dealership in South Portland.
NTTMike July 24,2012


Employee Dealt With: Jackie Parker, David Shoemaker
Best buying experience in 40 years of buying new cars. I knew what I wanted after test driving many cars and purchsed my new Subaru Outback 2.5 limited with sunroof and nav over the phone with Jackie Parker. She was great to deal with and made the buying experience fast and professional. When I arrived at the dealership, I met Jackie and she introduced me to David Shoemaker who handled the paperwork. This was done in a fast and professional manner. Jackie then went over the features of the car and I was on my way. Look forward to buying my next car from Patriot Subaru.
mpfiller  April 3, 2012


Employee Dealt With: Gabe Dilio, Tony Roberts
I needed help when my new imprezza started making noise and started shaking, fortunately i got to my driveway. I called and had it towed to Patriot. They fixed minor problem and delivered my car to me as I do not drive long distances. I cannot say more abot the absolutely wonderful customer service at Patriot. They take the extra step to accomodate. I am so happy I bought a Subaru and happier that I bought it at Patriot.
mchess7@gmail.com   April 1, 2012


Employee Dealt With: Jim Connolly, Jackie Parker

I purchased my first new Subaru in 2005. A Legacy GT Limited. I found that Patriot was a different kind of dealership and I knew right then that my next vehicle would not only be another Subaru, but that it would have to be purchased at Patriot, too. I have had all maintenance on the GT done at the Patriot Service Department and love working with them. This time, my wife and I decided it was finally time to get rid of her old car and get a new Outback 3.6R Limited (once you go Limited, you can't go back!). I started my search online and dealt a lot with Jackie Parker for several days. Jackie was very personable and helpful in this process. I was directed to Jim Connolly when I came to the dealership to look at the two models Jackie and I discussed online. Jim was very pleasant to deal with as well. Again, I was treated with respect and found the experience very pleasant. Great job everyone at Patriot! You've got a great team! It'll be a while, but I look forward to buying our next vehicle from you as well!
corylabrie  March 19,2012


Employee Dealt With: Dan Walker
My husband and I had an appointment with Dan on Patriots Monday to look for a used vehicle that we could go home with as well as trading in an older truck that we had. Dan was very curtious and helpful without making us feel pressured at anytime. I felt he was honest and sincere in helping us find a vehicle that would be safe for our kids and also able to fit our three dogs...the whole experience was probably the best I have had buying a car! Everyone at the dealership was friendly and helpful. It was clean and environmentally friendly with a great overall feeling to the whole place! I would definitely recommend this dealership and Dan to anyone.
jgreenwood,Feb 12, 2012
Employees Dealt With:  Gabe Dilio, Glen Reed, Dane Zeeh
The service department support today was exceptional addressing concerns regarding my car's service needs; exceeding my already high expectations of Patriot! Dane was friendly, Gabe communicated information, Glenn provided extra attention, and John drove the shuttle in a safe and friendly manner.
wmson, Jan 25, 2012
Employee Dealt With: Richard Snow
Have been leasing from Patriot for over 6 years...and finally decided to buy a new 2012 Outlook, in January. They are helpful, fair and honest....and straight forward....no shinanigans. Love my car and will go back there if I continue to buy Subarus.
ronmaca,January 10, 2012
Employees Dealt With:  Brian Beattie, Lancer McMinis, David Shoemaker, Dan Walker, Dane Zeeh
I have had the pleasure of being a Patriot Subaru customer for almost 3 years now. My first visit I was in need of an affordable car that wasn't bad on the eyes and left with a 2005 Volkswagen Jetta. It was pre-owned with very low mileage and was just what I needed at the time. Patriot has an excellent service department and despite my vehicle's make they always had the special oil filters and whatever else was needed to service my Volkswagen throughout my years of ownership (which I really appreciated!). On top of that, when I arrived for my Jetta's first oil change they even had my CD Visor Case waiting for me that I had forgotten in my trade-in! Eventually, the woes of living on a hill were making me wish I had a Subaru more and more with each Nor'easter that hit. When I was finally in the position to trade in the Jetta for my own Subaru I felt like the whole dealership was working to get me into the car of my dreams. The positive energy in the showroom is contagious and comforting, and as a customer it was easy to trust that my salesperson, Dan Walker, and the finance manager, Dave (Lancer was extremely helpful too!), had nothing but my best interest in mind. Searching for and purchasing a new vehicle can be quite stressful, but the atmosphere at Patriot Subaru is not like other dealers, and I felt very confident in my purchase and in knowing that I got the very best deal out there. I hope to have my 2012 Subaru Impreza for a long time, but if I purchase another vehicle you can bet it will be from Patriot Subaru because they simply have the best service and value out there. I mean, where else can you bring your car in for an oil change and have it done in just about a half hour with all fluids topped off and freshly washed?! For me it's a no-brainer when it comes to sales and service Patriot has earned another loyal customer (and I know I'm just one of many)!
ItsaDogsLife,Jan 3, 2012
Employees dealt with:  Service Dept.
I was in for a routine service the other day and everyone was not only friendly and professional but several were also very kind and attentive to my dog who is blind. One nice gentleman went to the trouble of getting him a dog dish of water! Really, it is a very pleasant and dependable dealership and I am happy to drive down from Portland for service.
williamson.laurie@gmail.com,Dec 8, 2011
Employee Dealt With:  Wayne Durgin
I bought a used subaru in a private sale. It needed alot of work and all the recalls taken care of. Wayne and the folks at patriot subaru have been a good source of tech support and part for my on going project. Thanks
Jarryd,Dec 20, 2011
Employee dealt with: Corey Creteau and Dave Shoemaker
I am a proud owner of a new subaru outback and had the best experience tonight than I have ever had when purchasing other cars. The excellent experience started right from the moment my friend Doug and I walked in the door. We were very warmly greated by Dave the manager who quickly lead us over to Corey. Corey was soooo knowledgeable about the subaru outback and patiently took all my interrupting and questions without sighing or looking upset without ever . I feel that Dave and Corey treated me well in regards to the cost of the vehicle as well. I did not feel rushed or pressured to make the decision, although the talk about getting the best deal on the last day of the month did help to sway me a bit. Both Corey and Dave spoke about their primary goal of making sure the customer is satisfied and comfortable with the deal. I have to say that they lived up to their moto of customer friendly. They offered to have my car driven to me the next day if I am unable to pick it up. I unfortunately totaled my 2 year old RAV 4 and have become dependent on buses and generous friends. NOw, I am proud to say that Patriot Subaru is also going out of their way to help me. THank you all so much! And thanks for staying open that one extra hour on Halloween night so we could get the whole deal signed and sealed...now just waiting for the delivery :)
thibop,October 31, 2011
Employee Dealt With: Dan Walker
I can not say enough about this dealership! Right from the start they made me feel like family! Not only did they ASK what I was looking for in a car, but they actually LISTENED! Presure, NOT ONCE did they pressure me into looking at or test driving a vehicle I wasn't interested in. They never even took down any personal information until they helped me find a car that I was head over heals for! And believe me, I was picky! But they said it was good that I knew what I wanted. Right down to the color I preferred. AMAZING. Never tried to pull a fast one on me either, and as a female (who was there without her husband) that is very important! They were honest, helpful, reasonable and... did I mention HONEST!? From the worth of my trade in, to what they were giveing me for it, to what the new car CAN be sold for, to what they were willing to lower it to to get it in my price range... and even working with the bank when they came back with a counter offer!
This team is really amazing! I will go back time and time again! They are the first dealership I can honestly say I can trust! Heck, I think I'll even get my oil changes done there, instead of the usual low cost corner shop!
THANK YOU PATRIOT SUBARU!
Grateful_J,October 28, 2011
Employee Dealt With: Lonny Martin and Mark O'Leary
Lonny and Mark were great to work with. We went to "look" and drove several cars, both new and used. They had exactly what we were looking for right in stock. Ended up going with a used car that might has well been new! Basically ended up with the top of the line trim model Forester a year old at the price of a new base model. All the car history was presented when requested - turns out they sold the car when it was new AND performed all the service - previous owners traded in for a new model. Repeat costumers seem to be their norm (it will be for us too)! Price was excellent and there was no "game playing" when it came time to negotiate. Top it all off with a fun, relaxed atmosphere AND a pizza party that just happened to be going on on test drive day. What an experience!!!!
nben,October 28, 2011
Employee Dealt With: Jackie Parker and Richard Snow
We've bought two subarus (so far) from this dealership and both experiences were fantastic. We got honest trade-in deals, great financing options, and best of all the buying process was straightforward and low-pressure. Subarus are great cars and this is a great dealership. I don't have enough nice things to say about patriot. I'm always telling people to go there for a car.
luckyjenna,September 24, 2011
Employee Dealt With: Tony Roberts, David Shoemaker
Overall, I had a great buying experience at Patriot Subaru. Tony was extremely friendly and knowledgeable. My local Subaru dealership was unwilling to work very hard to earn my business. I took a chance and drove the hour distance to see if I could get a fair deal. Not only was it worth the drive, but I will return in the future! Not only did they have a greater selection of the used Subaru I was looking for, but the prices were significantly less with the same amount of miles. They also crushed the competition on my trade! David had the paperwork completed in record time which I generally find to be a major pain. The whole deal was completed in less than 3 hours. At lunch, they brought in about 10 large pizzas and drinks for all of the customers. Tony knew what I wanted and how much I wanted to spend and got it done on the first try. I can't say enough about the whole experience. Kudos to everyone!!
Pacww12, August 20, 2011
Employee Dealt With: Jim Connolly and David Shoemaker
Jim Connolly was the first person I met, he was informative, friendly, helpful and knowledgable. David Shoemaker was very clear, helpful, friendly. Both employees are on the top of their game and you could ask for a better experience. Also, loved Colby's presence in the salesroom.
Homer33, August 5, 2011
Employee Dealt With: Jackie Parker
Came back to Patriot Subaru for a second purchase. Was referred specifically to Jackie. She worked with me to find a car that fit my needs explaining the hows and why's and the warranty. Jackie was quick to engage on a personal level and not just be nice to sell a car. Furthermore she was excellent with my kids. The dealership itself is very kid friendly. The July 4th BBQ was a huge hit with them and the free arcade style video games and internet access helped keep them occupied as well. I would absolutely refer anyone in the market for a new or used car to Jackie. well Done!
freem, July 24, 2011
Employee Dealt With: Adam Arens, Doug Johnson, David Shoemaker
Patriot Subaru is the best dealership I've ever purchased a car from. The team really treated me like family. Sometimes buying a car can be a daunting experience, but my experience with Patriot was enjoyable and hassle-free. Doug did a wonderful job going through all of the interior and exterior features of the car I wanted and answered all of my questions with professionalism, clarity, and impressive knowledge of the Subaru brand. When it came time to go through the requisite paperwork, David really explained the process to me and answered any questions I had with ease and expertise. I did not feel rushed and was really taken care of. Everyone at Patriot, including the owner, Adam, were extremely friendly, professional, and helpful. I would recommend this dealership to anyone. Thank you!
Jme124, June 19, 2011
Employee Dealt With: Jim Connolly and Corey Createau
My experience with the dealer and especially the sales department was excellent. I inquired about the dealership buying my car outright from me. My goal was to not have a car payment for the summer and buy something new again in the fall. Not only did they pay off my loan, they gave me what the car was worth and almost $2,000 more than the Honda dealer across the street where I bought the car new. I know where I will be going when I decide to buy another vehicle.
arrowc01 ,June 10, 2011
Employee Dealt With: Corey Creteau
My wife and went in to look at what we might be able to get into for a new car. Our car was getting up there in the the miles and was still in decent condition, so we felt we could get a good deal on trading it in. So we met Corey Creteau our salesman at Patriot Subaru, he was extremely helpful and let us test drive and look at numerous cars till we found the one. They helped us with getting a good deal on a load with a bank and really made the process easy and painless. Which is always good. Im happy with the great new car and service my wife and I received at Patriot Subaru, Corey really is a great salesman.
jonlie, April 23, 2011
Employee Dealt With: Dan Walker, Tony Roberts, Jackie Parker
Been looking several weeks for a new car been to several dealers and was not happy with dealing salesmen & managers.Went to Patriot which was by far my best experience. Everyone salesmen, sales manager & finance highly exceeded in being friendly, polite, respectful, not at all pushy. They all listened to what I was saying was treated fairly when it came to purchasing the car, financed it with them & the paperwork etc was incrediably easy from the last time I bought a new car (7yrs ago). My car was ready to drive away when I came to get it. The overall experience & atomosphere @ Patriot I felt was customer friendly & professional and will certainly recommend them to friends & family.
rngypsy, April 22, 2011
Employee Dealt With: Corey Creteau and Tony Roberts
Corey and Tony were very attentive and made the car buying experience pleasant. Corey walked me through every inch of the vehicle, what each feature was and how it worked. I've never had a salesperson spend so much time with me; it was unexpected and I learned a lot. The attention that both men gave me made me feel valued as a customer. I appreciate the time, energy and effort that Tony and Corey gave me.
kanders  April 14, 2011
Employee Dealt With:  Dane Zeeh
I was very impressed and pleased with the service performed on our 2006 Subaru Outback. Dane was especially helpful, keeping me informed every step of the way, assuring that i was aware of the cost involved as well as the time involved. We will definitely be using Patriot Subaru for next service need.

sidehair, March 30, 2011
Employee Dealt With: Dan Walker, Jackie Parker
I was pleasantly surprised by the Patriot Subaru dealership. Everyone was very friendly, but not pushy. I had not owned or driven a subaru previously and Dan was more than happy to set me up with a test drive. I was really surprised by the way the Forester handled and the soundness of the vehicle itself. The whole sales deal was extremely smooth with no dickering over price or trade in value. It was a very pleasant experience and I would recommend the dealership to anyone.
cristal cote, March 25, 2011
Employee Dealt With: Dan Walker
I had a great experience with patriot- I had no issues whatsoever and I felt like they listened to what I was looking for and were helpful without being pushy. The dealership was very straightforward with me and has been very attentive to me since my purchase. I am very impressed with the lifetime warranty and even more impressed by the people who work there. I wouldn't hesitate to send anyone to patriot next time they are looking for a car!
Rockinshoe, March 18, 2011
Employee Dealt With:  Glen, Wayne, Dane /Service
Every time I go in this service department I get the royal treatment. I'm under the impression that their sales department is the same way! I will be buying my next car here as well as servicing it with them 100%. I suggest these people to everybody I know.
lovemypreza, March 3, 2011
Employee Dealt With: Jim Conolly
I met with Jim C. He's a great sales person and has considerable knowledge about the vehicles he's selling. He answered all my questions and I didn't feel like he was pushing the sale. The staff was also very friendly when I called to schedule the appointment.
mest, March 3, 2011
Employee Dealt With: Tony Roberts, Corey Creteau, David Shoemaker
I recently purchased a Jeep Liberty at Patriot Subaru. Everyone that I was working with was so helpful and friendly it made me feel extra comfortable with buying my car here, I knew right off that it was the right choice. I had been to many dealers before this one and there was always something about those dealers I didn't feel comfortable with. I had a price range and to find the car I have always wanted that was in my price range and was also clean and just perfect I was just so happy and still am. I am so happy that I went to Patriot Subaru that day. I highly recommend this dealer to everyone looking for a car. This is the dealer I will come to in the furture to purchase another car.
JeepGirl11, Feb 13, 2011
Employees Dealt With:  Tony Roberts and Vinnie Martorano
We worked together for approximately two weeks to finally reach agreement that was good for both parties. Patriot Subaru employees were all terrific from the yard man to the financial director. It was not any easy purchase for me but it was enjoyable.
Great place to buy a car!
famolare, Jan 17, 2011
Employees Dealt With:  Jessica Nelson and David Shoemaker
We have bought alot of cars in our lives and the number one most stressful thing is haggling about price and what your trade is worth. We promised ourselves that we would do our homework as much as possible BEFORE visiting the dealership. We were stuck on 2 makes. The first dealership we visited did not seem to care about what we wanted as much as what we wanted for a monthly price. After 4 hours of sitting in the dealership, the manager came up to me, shook my hand, and said we're sorry but we can't meet your terms. Heck, we didn't even hear THEIR terms yet. So, we left very dissapointed.
Within the following few weeks, we decided to take a different approach and come right up front with what WE wanted and let the chips fall where they may. 1st, we picked the car. No if's, and's or but's, we were going to buy a Subaru Forrester. BUT, where would we go. We knew what we wanted for our trade, interest rate, monthly payment and what we were willing to give for a down payment. I made copies for ourselves and the dealer. After looking at all the online listings, we noticed that Patriot Subaru in Saco had a HUGE selection of vehicles. (58 Forresters at the time). This was considerably much more than any other dealer near us.
Sooooo, we proceded to Patriot Subaru. When we walked in, we were greeted by Jessica who immediatly tried to find out a few things about us. I thought this was great. Someone who wants to actually know something about us. 1st impression was priceless. We sat down and immediatly told her what we were looking for and not to waste our time for 4 hours. She asked what car we were interested in and we went for a drive. When we returned, She gave us a final price.
We gave her our copy of the terms WE wanted. She came back $3.00 more. I was amazed. She didn't have to go out back 5 times to get a new price. We said "YES" and it all went UPHILL from there. Jessica made us feel at home. We were served lunch, and the waiting time was minimal. The sale was OUTSTANDING from start to finish. Their service was impeccable. This dealership strives for quality at the same time maintaining a "GREEN" atmosphere.
I have never met a more friendly and knowledgable staff. We got the price we expected, the service we expected from the 1st welcome to the handshake of David in the finace dept. They also followed up twice within the 1st week of ownership.
The staff of Patriot Subaru is the best of the best. I WILL recommend this dealership to everyone.
paumor, Jan 15, 2011
Employee Dealt With: Keri Lavoie
What a great experience. Fast, easy and comfortable. Keri Lavoie and I spoke before I came into the dealership. She knew what I wanted in a new vehicle and had it pulled up and ready for a test drive as I drove into the lot. I enjoyed working with Keri from the beginning to end of the deal. Subaru was what I traded in, and what I will drive for lifetime! The dealership was friendly and I spread Keri?s name and the dealership to many!
d2h, Jan 12, 2011
Employees Dealt With: Keri Lavoie and Mark Oleary
Great people, outstanding service! Love my car, loved my experience!
Would recommend this dealership to anyone!
Best place to get a car in Maine!! I am now a lifetime
Subrau owner, the quality of the car and friendliness of service at the dealership made this an incredible experience.
Ajh3210, Jan 12, 2011
Employees Dealt With:  Tony Roberts, Corey Creteau, David Shoemaker
The rating above is an honest evaluation of the character and service rendered by the entire staff of Patriot Subaru. My wife and I came there to look and gather some information, we left with a new Forester. To say the least we were both completely satisfied and intend to recommend Patriot Subaru to all our friends.
Great place to buy a car!
Bob and Marilyn, Jan 11, 2011
Employee Dealt With: Jessica Nelson
efficient
pleasent
good sense of humor
assisted/facilitated selection process
well organized dealership
Services set up well
Great place to buy a car!
Gatcherman,Jan 8, 2011
Employee Dealt With: Richard Snow
Richard was very knowledgeable, helpful and patient. My husband and I knew we wanted a Subaru but had difficulty deciding between a Forester and an Outback. We each drove several different vehicles and asked many questions about their options, differences between the vehicles and financing. Because he was willing to spend the time to answer our questions and help us figure out which vehicle would be best for us, we purchased a new Subaru Forester tonight. Thank you Richard!
lwoodman, Jan 7, 2011
Employee Dealt With:  Doug Johnson
My husband and I bought a used vehicle from Patriot Subaru in February of 2008. We were really pleased with Doug, our sales associate as well as the sales manager and the finance manager. I have brought my car there for oil changes and an inspection. I am always pleased with the service. EVERYONE is extremely friendly.
Today my husband and I returned to purchase another used vehicle and were again impressed with Doug and the other associates. Patriot Subaru is a really great place to do business. They truly strive to be conscious of your budget and get you the best vehicle for your money. They listen which is really important. They also are sincere in in making their customers satisfied so that they come back.
toujoursapres, Jan 17, 2011
Employee Dealt With: Vinnie Martorano
Great place to do business,i feel they did everything possible to get us what we wanted and then some. i would highly recommed anyone to do business with Patriot Subrau, anytime, anyday. They are so friendly, just abunch of great people working there.
tg521, Jan 4, 2011
Employee Dealt With:  Corey Creteau
We recently bought a Subaru Impreza here, after searching other dealerships. Patriot Subaru was, by far, the best dealership we have ever had the pleasure of working with. Their prices were the lowest around and their customer service was outstanding. We were not hounded in the parking lot the minute we drove in like were were at Pape Subaru, which was a blessing.
Corey greeted us with a smile and a friendly Maine "How's it going?" and worked with us every step of the way. He was truly amazing. He listened, he could answer every question we had, and was honest. He found every military discount and rebate available for us, and didn't give us the "How much do you want to spend?" spiel. He straight up gave us the lowest possible price, and we commend him for that. His outgoing personality and knowledge is what keeps us coming back. We always ask for Corey, and when it comes time to purchase our next Subaru, we know who we will be purchasing through. Thank you, Patriot Subaru, for employing such great people.
pick27d, Jan 19,2011
Employees Dealt With: Vinnie Martorano
I bought a Subaru legacy 2.5i. I have to say i love the car, the process of the purchase lasted a while because i could not make up my mind on which color, which package i wanted, manual or automatic. i have to say that Vinnie the salesman i dealt with was very patient, very professional, very friendly, just a great person overall. made the whole process so much easier. So anyone looking for a new or used Subaru, go see Vinnie at Patriot Subaru and experience top notch sales at it's finest.
lovesubaru, Feb 5, 2011
Employees Dealt With:  Vinnie Martorano and Keri Lavoie
From the moment I walked in Patriot it was a completely different experience then any I have had at a car dealership. The whole process was smooth, comfortable and relaxed.
Walking in the door I was greeted by Vinnie. He was polite and friendly. Having already been to another Subaru dealer as well as much online research I had a fairly good idea of what I was looking for. After going over my list of wants and my desired monthly payments the team set out to make it happen. I FINALLY decided between 3 different cars (I'm not kidding it probably took me a good hour!) all the while Vinnie, Brian and Keri worked with me to make sure I was happy with my decision. I never once felt pressured, hassled or anything less then in the hands of a team that legitimately wanted to ensure an amazing experience for me. Being curious as I am, everything I had questions on (including what affects trade-in value) were patiently answered. I have never had such an amazing car buying experience. The comfort and sense-of-humor possessed by Vinnie made this purchase surpass most of the customer service experiences I have had in a long time and certainly far beyond anything I would expect from a dealership. I left feeling very taken care of and confident that I had purchased the right car for me and my budget. When I am ready for another purchase I will save a lot of time and headache by heading straight to where I know I'm more than a walking dollar sign.
I have and will continue to recommend Patriot Subaru and Vinnie to all of my friends and family!! I could not be happier and I know that anyone who visits there will be in great hands. Usually in dealerships you are expected to give respect and none is given in return. This is not the case here, give respect and it will be given back many times over.
logiewoo,Feb 3, 2011