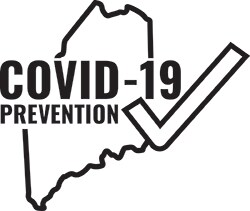 Obviously these are difficult times. As a business, Patriot Subaru in Saco is making sure that we are 100%+ compliant with meeting any state or local requirements.  Most importantly, we are looking out for the well being and health of our customers, our associates, and families.  We continue to monitor information from state health authorities and the CDC for their guidance and recommendations on how we can help to prevent the spread of this virus. 
Please Click Here For An Important New Message Regarding Options on Deferred Payments

SERVICE TEAM

Open Mon-Fri 7:30am-5pm, and Saturday 8am-4pm.  

All touch points on the interior and exterior of your car are wiped down and disinfected on arrival and before departure.

We maintain a 6 foot distance during the interaction. 

We have spaced our inside tables 6 feet apart in the customer lounge, or...

... enjoy either our patio seating with umbrellas, or the Adirondack chairs down by our garden.

SALES TEAM

Our showroom is open, but we are asking customers to please work by appointment.
Appointments can be through our website using text or message systems, and by phone.

Appointments are scheduled between Mon-Fri 8am-7pm and Saturday 8am-4pm.
We will maintain a 6 foot separation in all conversations.

Patriot personnel will wear masks whenever 6 foot distancing is not possible, and all customers will do the same. Patriot will not supply masks.

For a test drive, vehicles will be brought to the front of the store,  again with all touch points - handles, steering wheel, shifters, touchscreen - wiped down and disinfected prior to customer entry. 

You may drive alone as long as we have a copy of your driver's license and insurance card.


All transactions will be handled the way the customer feels most comfortable.  This can be done in many ways including over the phone, via the internet or in person following social distancing guidelines.

If you are in for Service, you can talk directly with a sales associate.  We will maintain all social distancing rules, and follow all protocol as outlined by the State of Maine. 

Using the Patriot Subaru Express Buy system, you can pre-qualify, finance, value your trade, set up monthly payment levels -  all from your home computer,  laptop, or phone.    Everything can be done online, and Patriot can deliver the car to you.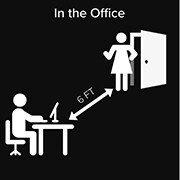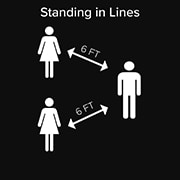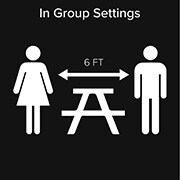 Know that our basic protocol includes:

Adhering to the plan of six feet of social distance from other staff and customers
Thorough cleanings of all dealership facilities daily
Sanitizing gel and foam stations available on-site
Providing our staff with specific instructions on hand washing and the importance of staying home if they are not feeling well
Our website is a helpful resource for shopping and researching vehicles, finding service and parts information, and communicating directly with the dealership. We will also continue to offer vehicle pick-up and delivery services.
No matter the department you're looking to reach, we have staff available to answer your questions and assist with your needs. You can connect with a member of our team by phone, email or through our website.
Together, we can maintain a healthy environment and combat the spread of COVID-19.
On behalf of our Patriot Subaru in Saco, thank you for being a loyal customer.  We remain dedicated to serving you for all of your automotive needs through this challenging time.