2013-2018    6 Consecutive Years


2012-2018   7 Consecutive Years

SERVICE TECHS

-

$30-$50 HR

.     Our Service Department has immediate openings for Automotive Technicians. On average our techs earn $33/ hr. with top performers earning $50+ per hour.   Patriot also provides 100% full health/dental/vision insurance, and a host of other great benefits. See below!  We are a very busy flat-rate shop.  Subaru sales are strong, so we have more and more great customers who need service.  If you don't love where you work, please talk to us!  Send a resume in confidence, and let us know the best time to talk to maintain privacy.
Please have both class A and E state inspection licenses and a valid Maine driver's license, and provide any other credentials and job history.
Please send to our Service Director, Glen Reed, at

glen.reed@patriotsubaru.com.
What makes Patriot Subaru a great place to work?  Ask any Patriot Subaru associate, and they can tell you our Mission Statement: "To Serve - Our Customers, Our Families, Our Community, and Each Other."   It's a common cause, a belief in doing the right thing. When you are at Patriot Subaru, you feel the enthusiasm for what we do,  the friendliness we extend to each customer, and the support we have for each other.
With approx 75 employees, the typical associate has been with us over 5 years.  Many have been here 8,12,15 years.  Read our team
Bio's
.
Aside from a positive work environment, we are proud to see that our associates are taken good care of on the bottom line.  Benefits for full time associates include:
Strong Pay Plans and Incentive Packages
100% Health, Dental, and Vision Insurance Coverage
Matching 401k Participation
Paid Vacation
Short and Long Term Disability
Personal Days

Flexible Scheduling
Training and Financial Support for Career Education

Life Insurance
Vehicle, Service, and Part Discounts
Year End Bonus
Associate Outings / Family Events
Click here for additional information on our employee benefits.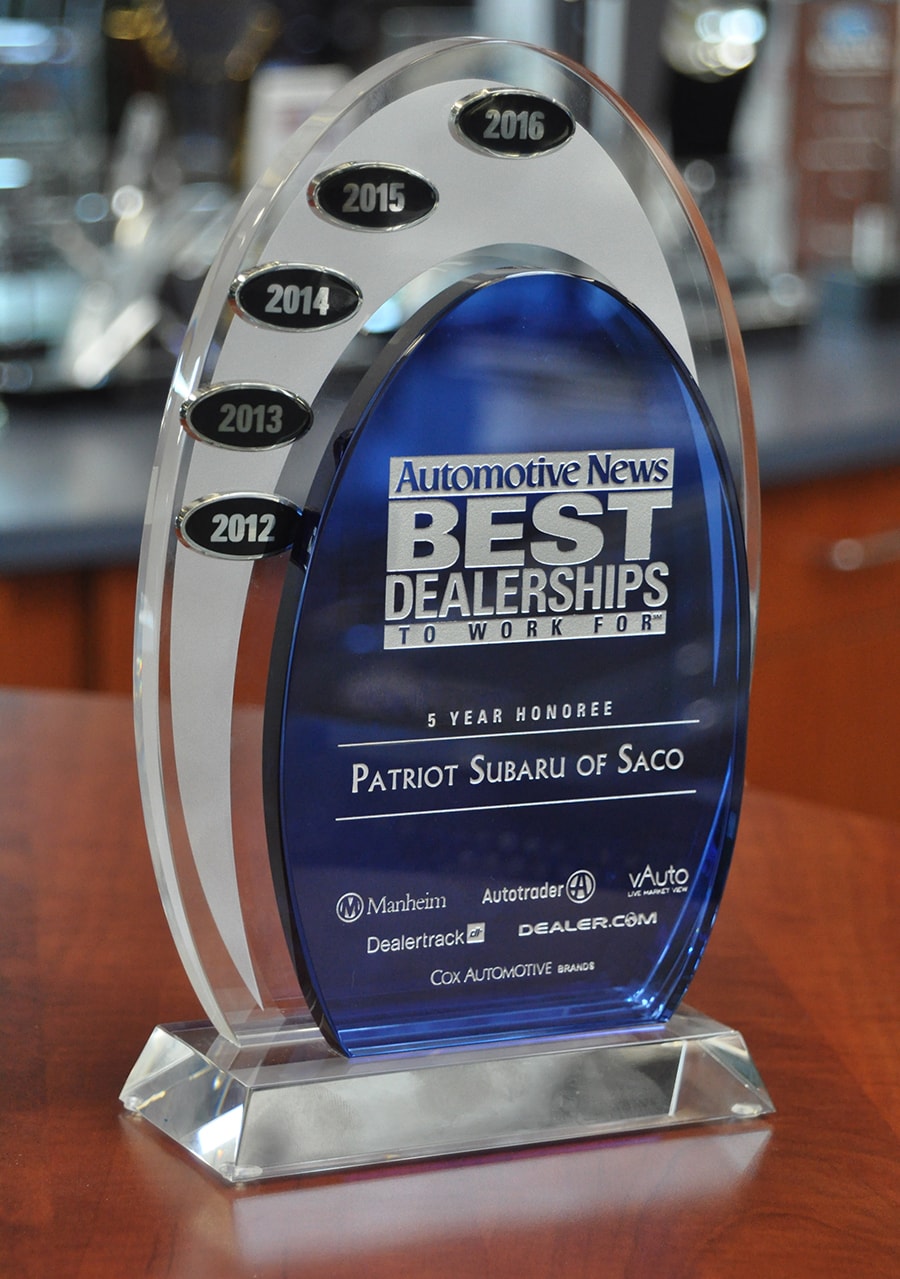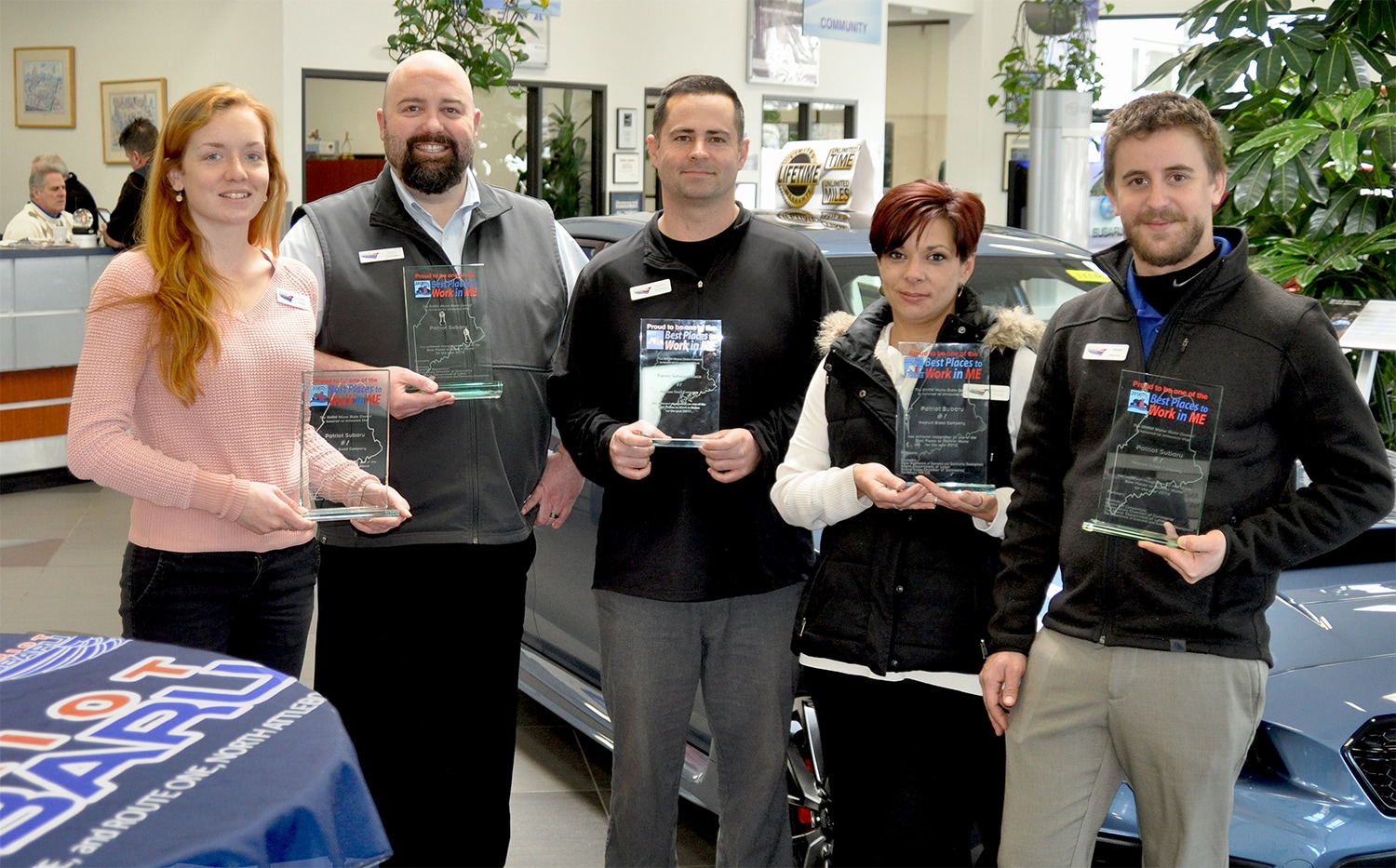 ---