Paws in Park 2013 with Animal Refuge League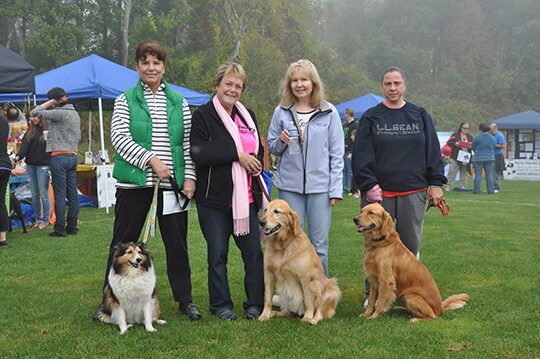 Patriot Subaru was a sponsor of the Animal Refuge League "Paws in the Park" walk, that took
place in Westbrook, Maine. What a great turnout!  Pictured here are Deb Talbott/Bailey,
Lisa Arens/Colby, Michelle Haltizer, and Deidre Imperial/Subie.   September 27, 2013

Strut Your Mutt 2013 with Animal Welfare Society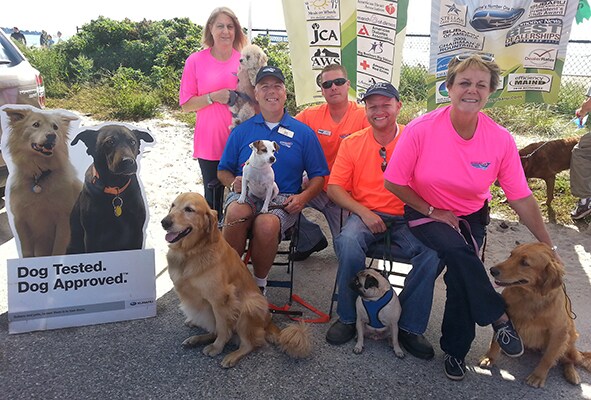 Patriot Subaru sponsored and participated in the Animal Welfare Society "Strut Your Mutt" walk at    Kennebunk Beach, raising money for the Sadie Fund, for animals with medical needs. Pictured left: Dawn Kahn & Dexter, Adam Arens with Colby and Maggie, Matt Wheeler, Nate Hodgdon & Enzo, and Lisa Arens & Subie. Great fun!
  September 8, 2013
Dog Adoption Day, June 8th, 2013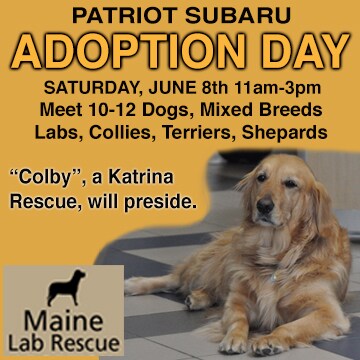 June 8, 2013:  Patriot Subaru teamed up with Maine Lab Rescue, based in Windham, Maine.  MLR is a foster based, mostly volunteer organization. Rescue efforts are focused on saving Labs and Lab mixes from high-kill shelters in the south. While the focus is on the Labrador Retriever, they also rescue other mixed breed dogs/puppies and cats/kittens (Lab wannabes!).   
WEBSITE
FACEBOOK
In all, 13 Dogs were adopted!  Patriot Subaru provided $100 towards the cost of the first 10 adoptions.  It was a great time, and most important, these dogs are all now in loving homes.  We couldn't be happier!  Thank you Maine Lab Rescue, and thanks to everyone who came, supported and adopted!