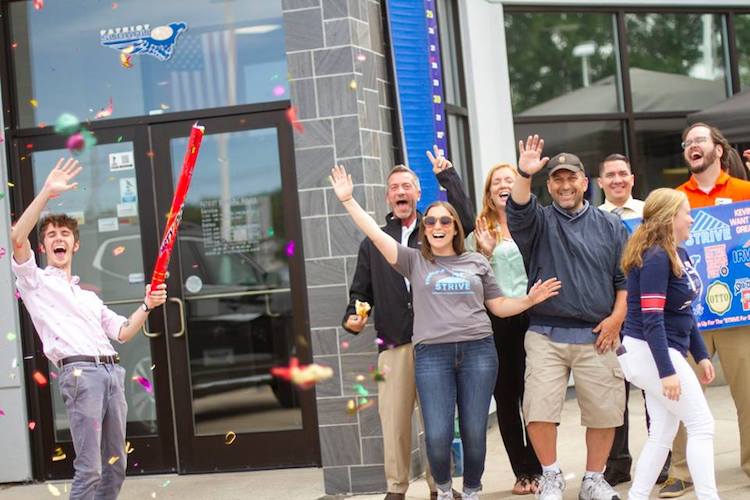 He went up..and now he's down!   Kevin Fitzpatrick - after 7 days (168 hours!) reached the goal of $40,000 in donations, all of which goes to STRIVE.  Sept 1- Sept 8, 2018...it's in the books! The FINAL Total was $41,121.43!   Wow!!

WHY?  Get to know  
STRIVE
, the South Portland organization that works with the developmentally disabled. Great people who do great things.

Kevin, is a volunteer extraordinaire. He is a driver for UPS, and took it upon himself to start this program back in 2014. Partnering with Patriot Subaru since 2016, his commitment counting the 2018 total has reached $111,000!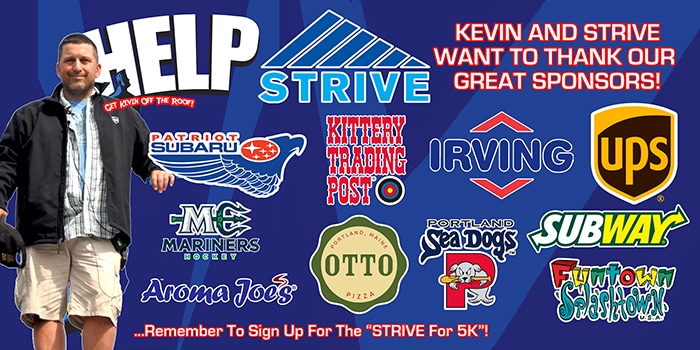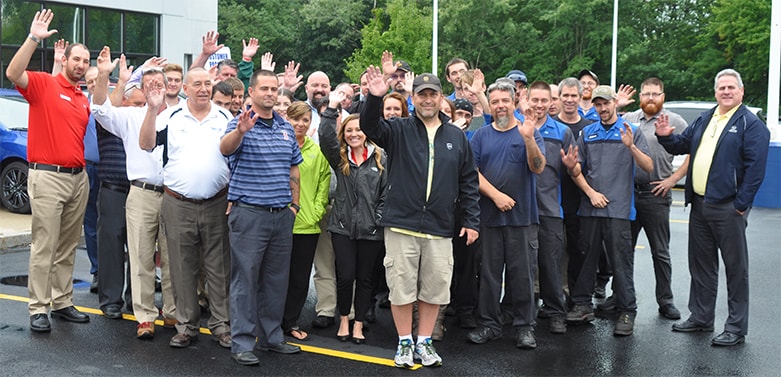 DONATIONS Were Made By:

1.  Texting KEVIN to 71777 and following prompts
2. Click Here:     

3. Donating at the Patriot Subaru - checks or cash. Kevin lowered his bucket!

With a donation, you were eligible to win some great prizes:
• $1000 Irving Gas Card
• Kittery Trading Post Camping Gear Package Tent/Cot/Inflatable Mattress
• Red Sox 2 Premium Tickets  Game TBD
• New England Patriots 2 Tickets  - New York Jets vs Patriots! -Sunday, December 30th 2018  1pm
 
DONOR RECOGNITION DRAWINGS
•  $10 Donation -  1 Drawing Ticket
•  $25 Donation -  3 Drawing Tickets
•  $50 Donation - 10 Drawing  Tickets, a 6 inch Subway Sub, a coffee from Aroma Joes,

    and a Portland Sea Dogs ticket.
•  $100 Donation - 10 Drawing  Tickets, all of the benefits of the $50 level, plus free Funtown pass,

     and a Maine Mariners ticket


Donations of any amount are accepted and all proceeds go STRIVE, a South Portland non-profit that assists tweens, teens, and young adults with developmental disabilities.
  Kevin also reminded everyone to register for the STRIVE For Five 5k Road Race ,that took place Saturday September 8th.  It's a road race, fun run, and neighborhood block party. 
2017 Recap:  After 7 consecutive days on the roof of Patriot Subaru,including some heavy thunderstorms,   Kevin reached his goal...and then some!  $38,472!
2016 Recap:
   It was "Kevin In Seven!"  At just $8000 after 5 days, it vaulted past the $30k goal by mid-day of the 7th day.   By the time Kevin had packed his tent to come down, donations totaled
$32,480! 
Fantastic!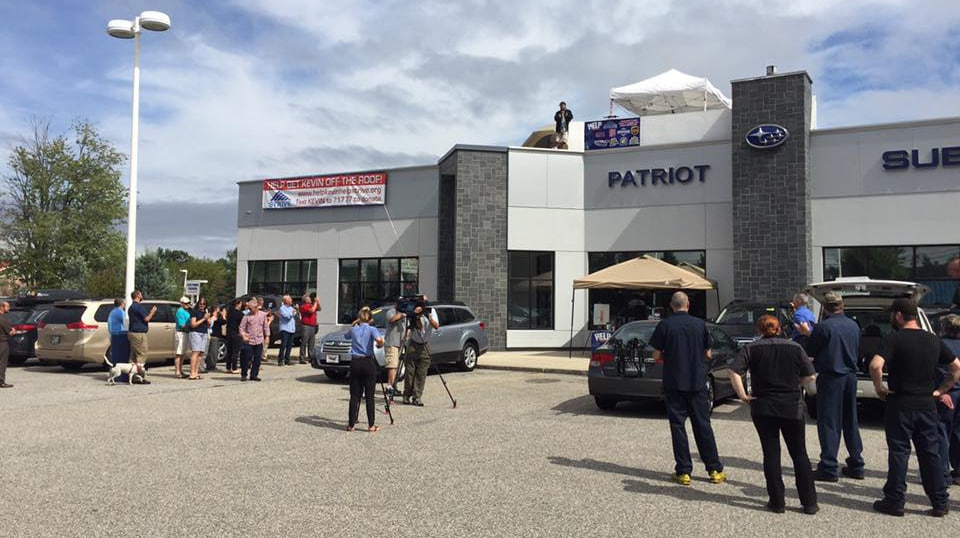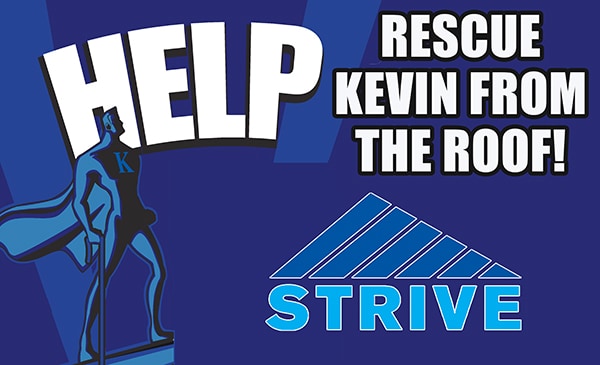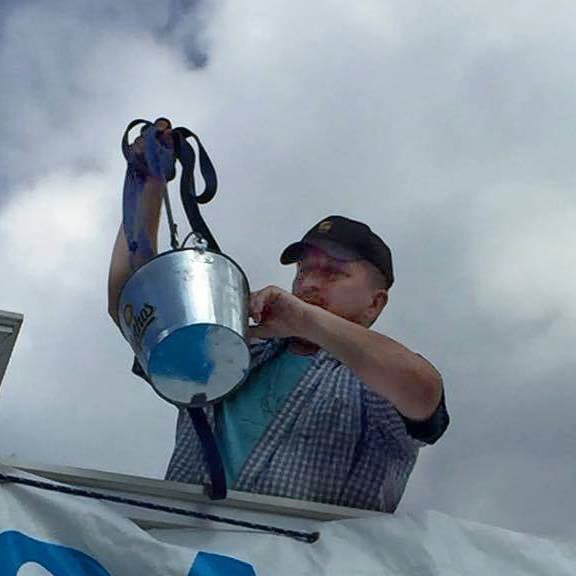 TV COVERAGE:  
WCSH6
WMTW8
WGME13
Thanks to the 2017 Sponsors: Patriot Subaru, UPS, Irving Oil, Kittery Trading Post, Funtown/Splashtown USA, Portland Sea Dogs, Ground Round, Vacationland Bowling.

Thanks to the 2016 Sponsors:  Patriot Subaru, UPD, Irving Oil, Kittery Trading Post, Ground Round, Smitty's Cinema, Funtown Splashtown USA, L.L.Bean.
The STRIVE Ground Crew - Olivia Fraoli, (Kevin) Peter Brown, and Whitney Wildes.