Kevin needs your help to get off the roof of Patriot Subaru!  He's not coming down until he reaches his goal of raising $50,000 for STRIVE.   To donate text "KEVIN" to 207-223-3321, go to the STRIVE website, or visit Patriot Subaru in Saco.
Superheroes won't be denied!  For the sixth consecutive year,  Kevin Fitzpatrick has set up camp on the roof of Patriot Subaru in Saco, and stubbornly refuses to relinquish his post until he reaches his fundraising goal for STRIVE.
100% of the donations goes to STRIVE, the South Portland organization that works with teens and young adults with developmental disabilities.
Kevin's average length of stay is 7 days to hit his goal.  Through high heat, driving rain, and howling wind, as well as beautiful sunsets and starry nights, he has maintained camp. 
Kevin is the leader, but it surely takes the amazing STRIVE crew who puts in many hours of ground support,  as well as the many sponsors who contribute to the cause. So come on by and show them your support!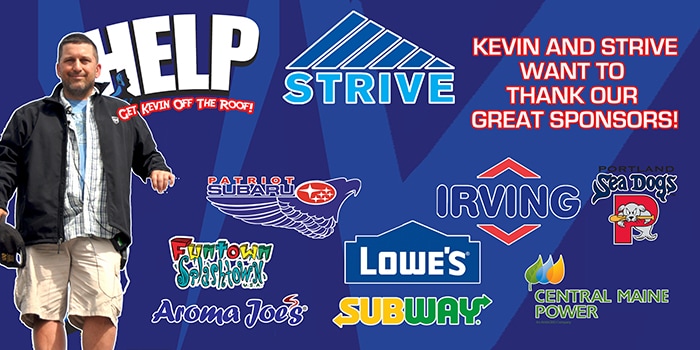 Donations can be made several ways:

1.  Text KEVIN to 207-223-3321 and follow the prompts.
3. Donate at the Patriot Subaru - checks or cash. Kevin lowers his bucket!

Plus you can be entered to win some great prizes, donated by wonderful sponsors! 

• $1000 Irving Gas Card donated by Irving Oil
• Gas Grill donated by Lowe's

• Apple Watch (44MM, SE, Sport Gray with Nike Sport Band)

• Apple Ipad (8th Generation, 32GB, Rose Gold

DONOR RECOGNITION DRAWINGS
•  $10 Donation -  1 Drawing Ticket
•  $25 Donation -  3 Drawing Tickets
•  $50 Donation - 10 Drawing  Tickets, a 6 inch Subway Sub, 12 oz beverage from Aroma Joes,
and a 2022 Portland Sea Dogs regular season ticket.

•  $100 Donation - Everything at the $50 Level,  plus 15 mor Drawing Tickets
.  The first 50 dollars at the $100
level will Funtown/ Splashtown Combo ticket for the 2022 season.


Donations of any amount are accepted and 100% of the money goes to STRIVE, a South Portland non-profit that assists tweens, teens, and young adults with developmental disabilities.
2020 Recap:
He reached his goal of $45,000 in 177 hours, but donations kept flowing until it reached $51,500!  This brings the 5 year total to $208,870.
2019 Recap: Going the distance to reach the goal took 7 days, but Kevin took it to new heights with a total of $45,304!   Another great job!

2018 Recap: Into the 168th hour, and once again fighting a major thunder boomer, Kevin topped his $40k goal, finishing up at $41,121!   He came down to a famous Patriot Subaru confetti salute!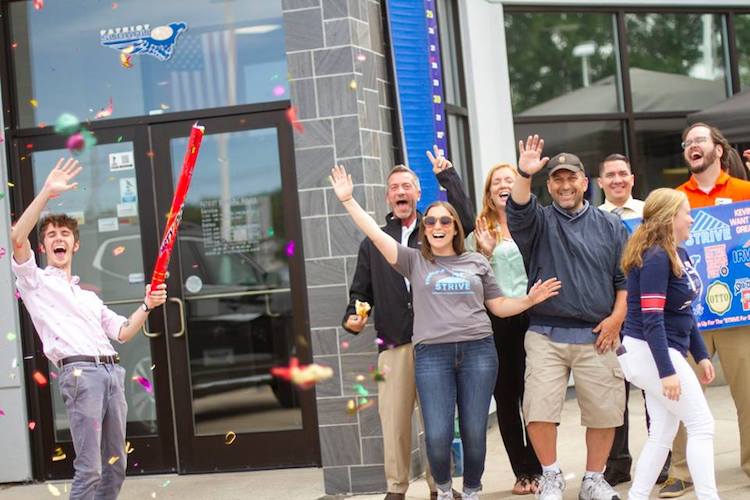 He
2017 Recap:  After 7 consecutive days on the roof of Patriot Subaru,including some heavy thunderstorms,   Kevin reached his goal...and then some!  $38,472!
2016 Recap:
   It was "Kevin In Seven!"  At just $8000 after 5 days, it vaulted past the $30k goal by mid-day of the 7th day.   By the time Kevin had packed his tent to come down, donations totaled
$32,480! 
Fantastic!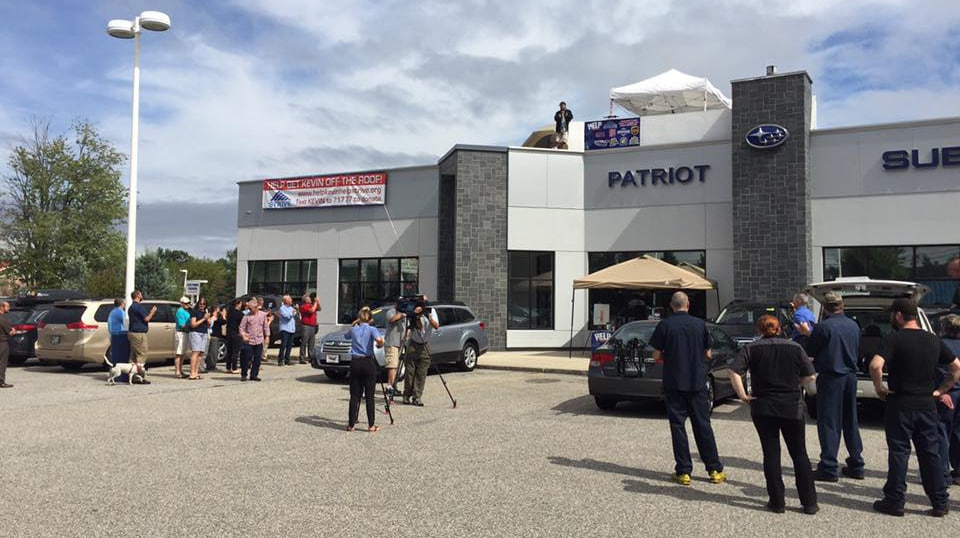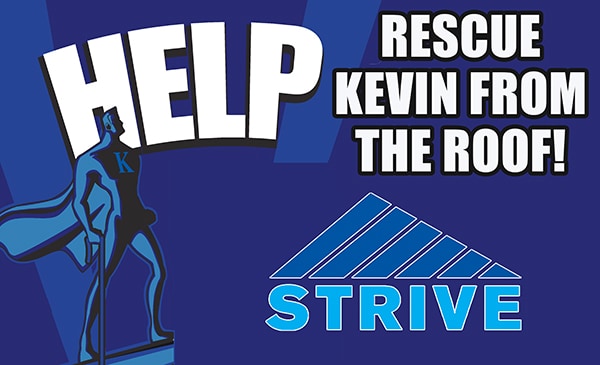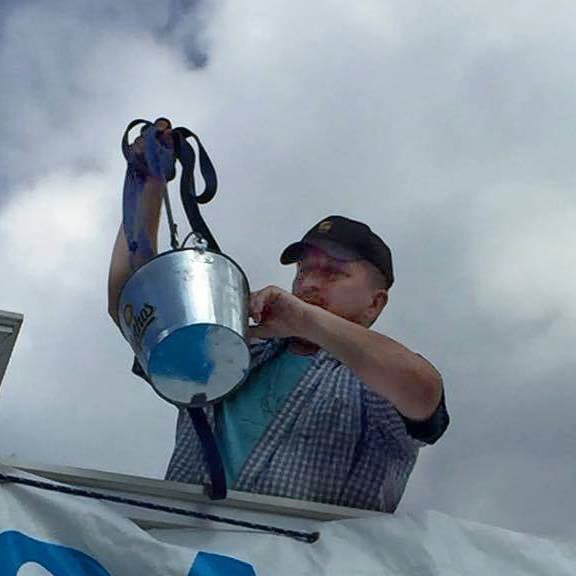 TV COVERAGE:  
WCSH6
WMTW8
WGME13
The STRIVE Ground Crew - Olivia Fraoli, (Kevin) Peter Brown, and Whitney Wildes.