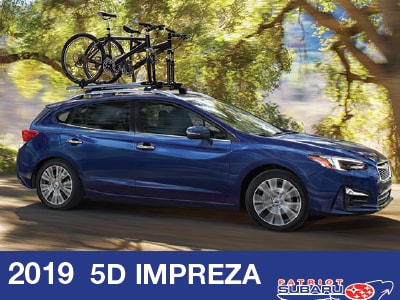 Subaru Summer Event!

SPECIAL DEAL ALERT!
2019 Subaru SPORT Hatchback w/ Eyesight,
Blind Spot Detection, Harmon Kardon Stereo, Moonroof

Stock# KLF9648

SIGN AND DRIVE! No Money Down and Lease for just $294 per month, 36 months with 10k miles per year. First payment due at signing!

OR if you choose to purchase, you can buy a Impreza with financing as low as 0.9% APR.