The 2022 Subaru Love Promise Customer and Community Commitment Award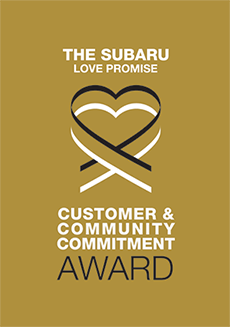 We've been nationally recognized for our dedication to our customers, our community, and the Subaru Love Promise.
We're honored to receive the 2022 Subaru Love Promise Customer and Community Commitment Award. This award nationally recognizes elite Subaru retailers who provide an exceptional customer experience at every interaction with Subaru. These retailers have also demonstrated an outstanding commitment to supporting passions and causes in their local communities in important areas such as the environment, community, health, education, and pets.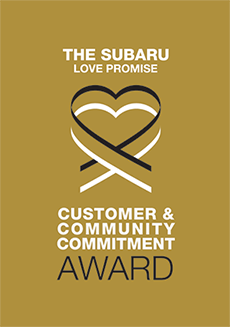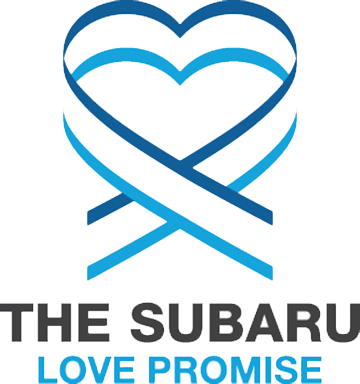 What is the Subaru Love Promise?
Subaru and our retailers believe in making the world a better place and the Subaru Love Promise is our vision of respecting all people. This is our commitment to show love and respect to our customers and to work to make a positive impact in the world.
How is Patriot Subaru of Saco dedicated locally to the Love Promise?
At Patriot Subaru, our Love Promise to New England and to the Maine area can be seen in our eco-friendly practice and in our partnerships with local nonprofits and charities. We're grateful for the opportunity, not only to be a part of the Saco community, but to serve it as well.
Paws in the Park 2013 , Buddy Up Animal Society, Animal Refuge League
Zero-Land Fill Facility, Energy Star Small Business
Big Brothers Big Sisters, ME Public Broadcasting Network, American Red Cross, PRIDE Portland!
Love Promise Stories from Patriot Subaru of Saco
Subaru and Patriot Subaru of Saco believe in making a positive impact on the communities in which we live and work. We uphold that belief through our Love Promise Community Commitment. Every month, we select inspiring stories from customers and partners from around our area who strive to support our collective commitment and feature them here
Pride in Our Support of the Equality Community - Patriot S
June celebrates equality, and it was an appropriate time to be supportive of the Equality Community Center in Portland with a check for $1375 from our June "12 Weeks of Giving" event. This was augmented with an additional $1000 from Subaru New England, in honor of Pride Month. For a photo, we have Jackie Parker/Patriot Subaru, with ECC Board Members Carolyn Thomas and Betsy Smith, ECC Manager Chris O'Connor, Patriot Subaru Owner Adam Arens, and Subaru New England COO, Jeff Ruble. Timing was also good because the ECC had just opened their new offices in Portland just a few days before! The ECC supports an array of LGBTQ+ and allied social justice seeking nonprofit organizations. The center strives to provide a safer and more inclusive gathering space and offers social and educational programming for all, while supporting the most marginalized in the communities. Patriot's "12 Weeks" program celebrates a local grass-roots charitable organization each month, donating $25 for every vehicle sold the first week of the month. It's been fun to meet new groups and learning about their passions and interests in building a better community for us all. That is something we can all cheer!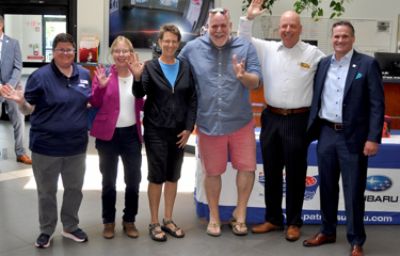 ---
Friends of Casco Bay - No Fish Story! - Patriot S
"Friends of Casco Bay" is a non-profit dedicated to improving and protecting the environmental health of Casco Bay, certainly one of Greater Portland's most important natural resources. Their work concentrates on advocating for the health of our coastal waters thru town and state legislature, as well as businesses and environmental agencies. They also monitor water quality via a network of fixed stations, and seasonal water sampling. Community engagement revolves around volunteers who host events and hands-on efforts to improve the bay's health. Patriot is supportive of those efforts, and appreciate their dedication to this invaluable area. It was for all those great reasons that we teamed up with them for our May 2022 edition of "12 Weeks of Giving". From May 2-7, Patriot made a donation based on vehicles sold, producing a total of $1225 that we were able to give to the FOCB. We met, with beautiful Casco Bay as the backdrop for our presentation, with Holly Pritchard, Erik Gatz, Andre Mercier, Imahdi Zagon, and Dan Walker representing Patriot, and FOCB associates Sandy Marsters/President, Will Everitt/Interim Director, and Sarah Lyman/Community Engagement Coordinator. Perfect day to see and learn what it was all about! Thank you Friends of Casco Bay!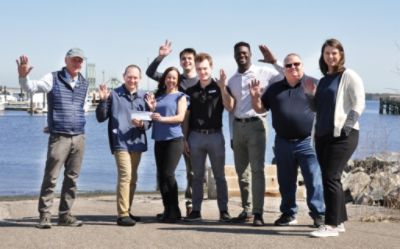 ---
Portland Gear Hub - Patriot S
The Patriot Subaru "12 Weeks of Giving" was in high gear for April, raising $1550 for our new friends at the Portland Gear Hub Bike School. We went over on a beautiful sunny spring day and met with PGH Director Ainsley Judge and her team, who gave us a tour and an interesting overview of how the Hub works. Their mission is to get more youths and adults outside and active by increasing equitable access to affordable, reliable bike gear. There is also the Bike School where volunteers engage and train young students on how to disassemble and repair bikes. While we were there, we saw a group of middle school students going at it, all with huge smiles. The PGH is a 501c3 organization powered by Ketcha Outdoors, and Patriot loves seeing these neighborhood grass root programs thrive. This one is about promoting physical and mental health, and having fun! We'll second that! If you have a bike you might want to donate, check out their website at portlandgearhub.org. Thank you Portland Gear Hub, 155 Washington St. Portland! #LovePromise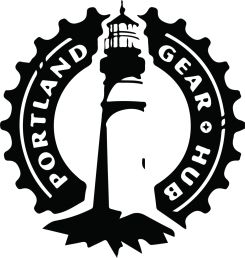 ---
Supporting Southern Maine Community College - Automotive Technology Center - Patriot S
Great day at Southern Maine Community College Automotive Job Fair! Nice set up in the Johnson Automotive Technology Center on campus, where our Patriot Subaru Service team led by Paul Hall and Glen Reed met students in the tech program. SMCC's Automotive Tech program is where Patriot, In coordination with Subaru New England, donated a Subaru engine for the department. in our story photo, we see Patriot's Service Director, Paul Hall, with that same engine! Homecoming! The job fair event itself was excellent. We were so impressed by these young techs who had great questions about what it's like working in the industry, career goals, current work, and so on. Joining us at our booth was Jeff LeClair, the Subaru University Educational Manager at Subaru of New England. Thank you SMCC for hosting a solid event, it's always a pleasure to see the back end of the results of a previous donation going to work!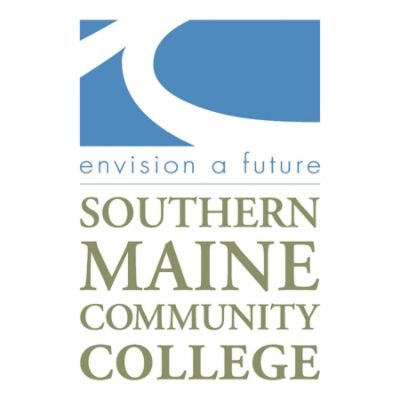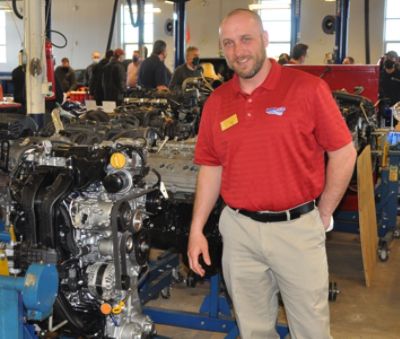 ---
Happy Trails, Portland Trails - Patriot S
We were really pleased to meet two great people from Portland Trails, to present our earnings from the March edition of Patriot Subaru's "12 Weeks of Giving". Out on the Eastern Prom at the head of a seaside trail, we met PT's Lindsay Conrad and Alison Violette, and provided our donation of $1825 earned from our sales the first week of March. Patriot has always supported and been a business leader of green thinking and projects, and we're so impressed with the tremendous work of the Portland Trails non-profit organization to maintain a wonderful 70+ mile trail network. These trails are a source of recreation, providing a path to healthy living, as well as an avenue of walking and biking transportation. From Patriot Subaru's Service team, we have L-R Malcolm Emmons, Eric Rubino, Portland Trail's Alison and Lindsay, flanked by Patriot's Paul Hall, Ruger, and John Boucher. Thank you Portland Trails for this rich resource enjoyed by so many! #PortlandTrails #LovePromise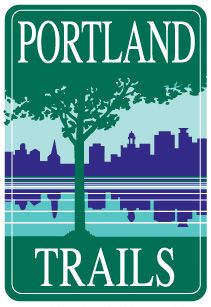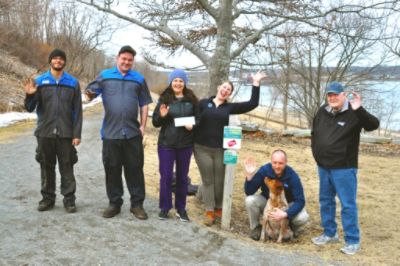 ---
South Portland Food Cupboard - Dwayne H
The motto at the South Portland Food Cupboard is "Feeding Neighbors in Need". That is right in line with our thinking and the mission of our "12 Weeks of Giving" community program. During the week of February 7-12, Patriot raised money for the SPFC from the total number of vehicles sold, an amount that eventually totaled $1575. Members of the Patriot Subaru team paid a visit to their South Portland facility, where we met Executive Director Dwayne Hopkins and Warehouse Coordinator Jim Welch. The SPFC started in 1997, and is currently fielding a team of 130 dedicated volunteers who pick up donations, stock shelves, store safely, package, box and bag, and serve their clientele. We learned that our donation would feed 63 families for a month. That can only happen because the hard-working volunteers relentlessly track down quality resources for food, produce and personal care items, in part donated, in part purchased. Year round, regardless of weather, the SPFC team is hard at work, serving on average over 700 people per month. The love is real. The SPFC is located at 130 Thadeus Street, South Portland. Thank you South Portland Food Cupboard for all you do to help others.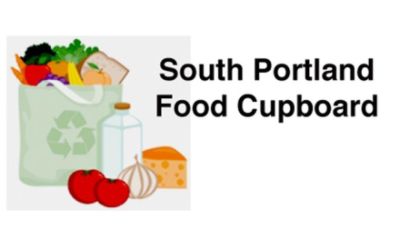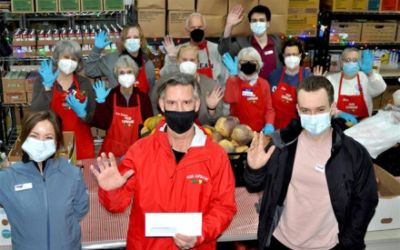 ---
Service Above Self with Portland Rotary Club - Tom T
Year "Number Two" for our Patriot Subaru "12 Weeks of Giving" program started by teaming up in January 2022 with the Rotary Club of Portland, Maine, delivering a $1000 donation to their charitable program! The Rotary motto is "Service Above Self", which is very much in sync with our Patriot Subaru mission statement, "To Serve". Rotary is an international organization, and the muscle is with 32,000 clubs in communities of all sizes throughout the world. Each club works to deliver financial as well as much needed "hands-on" support to their local area. The Rotary Club of Portland is no exception, with efforts going to directly assist field organizations that focus on hunger, clean water, health, literacy, youth programs, the environment, substance abuse and more. In addition to local concerns, Portland Rotary members have traveled abroad with their professional skills to implement programs for hearing aids, prosthetic limbs, water filtration systems, plus Rotary's commitment to bring the end to polio. We give all Rotarians a cheer, and appreciate everyone who is willing to volunteer their time, effort, and abilities to help and assist others. #LovePromise #RotaryClubofPortlandMaine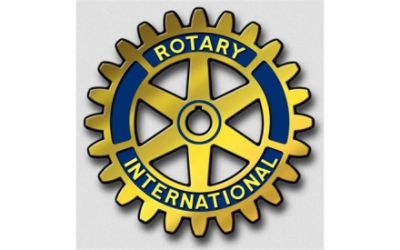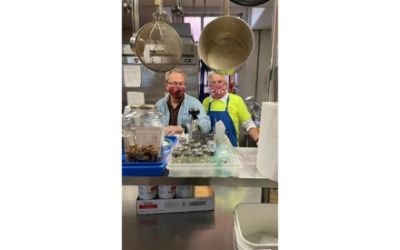 ---
Helping Maine Needs - Angela S
For the month of December 2021, Patriot Subaru's "12 Weeks of Giving" supported Maine Needs, a Portland based organization that works to help individuals and families in Maine meet their basic, material needs by providing donated clothing, hygiene products, and household items. This is a grassroots non-profit, fully volunteer, that helps those who have struggled with financial hardships from all walks of life. With winter on us, the organization was focused on coats, boots, gloves, hats, and a whole lot more. For December, the Patriot 12 Week program earned $1525, which was greatly appreciated by the Maine Needs team. Our Internet Sales Department manager, Jackie Parker (R), delivered the donation, and board members Kaleigh Anderson and Bonnie Harlow provided a tour of the very busy operations. Excellent work, neighbors helping neighbors!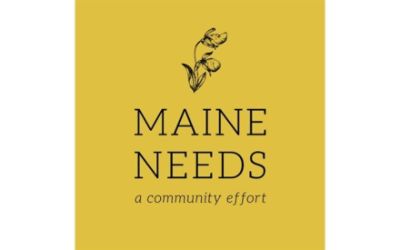 ---
Serving The Saco Food Pantry - Jackie P
Patriot Subaru put out the word to our associates to bring in canned goods, non-perishables, and personal care items to help the good people who rely on the Saco Food Pantry, Saco, ME. In just a few days we had a significant amount ready to ship. Every item will be utilized, as the SFP provides essential services to over 8,000 people in-need throughout a typical year. That number continues to climb, so as much as anything, we hope this message reminds you to support a local pantry in your area. SFP visited us this morning, and our team packaged everything up and packed up their truck. We thank the Saco Food Pantry and others just like them for their dedication and commitment for making a difference in people's lives. Thank you SFP! #LovePromise #FoodDrive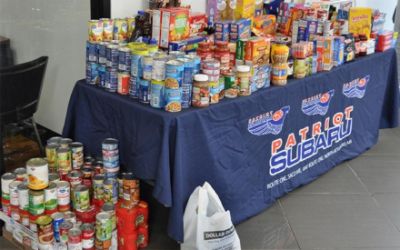 ---
Lucy (finally) finds a home! - Jeana R
Lucy the cat was found as a stray by a good Samaritan. When she arrived to the Animal Refuge League of Greater Portland (ARLGP), the majority of her fur was missing and she was experiencing a severe skin infection. But despite her physical discomfort, Lucy's personality was full of charm! Over the course of several months, we patiently and diligently treated Lucy's skin. We watched her fur begin to grow back beautifully and her painful wounds heal. This October, thanks to Subaru Loves Pets, Lucy finally found her new beginning with her new human parents and canine brother, Roscoe. Lucy now lives on an island, and enjoys time outside chasing chipmunks and basking in the sun.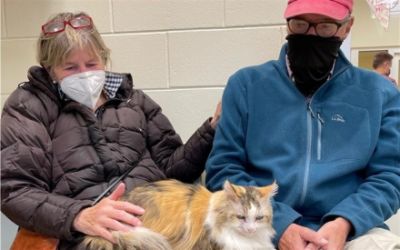 ---