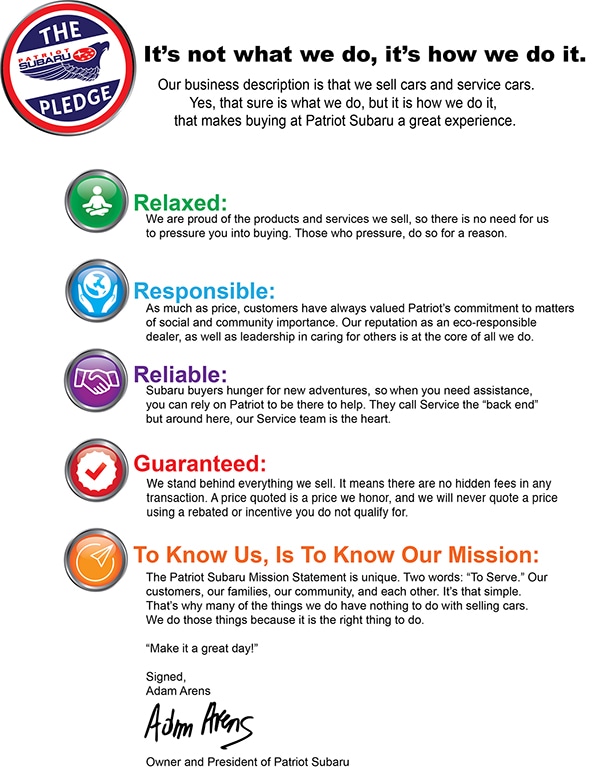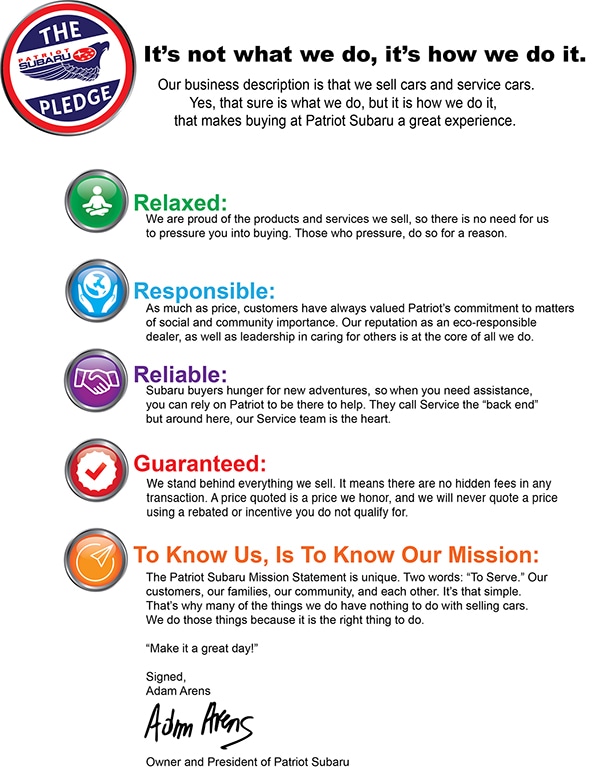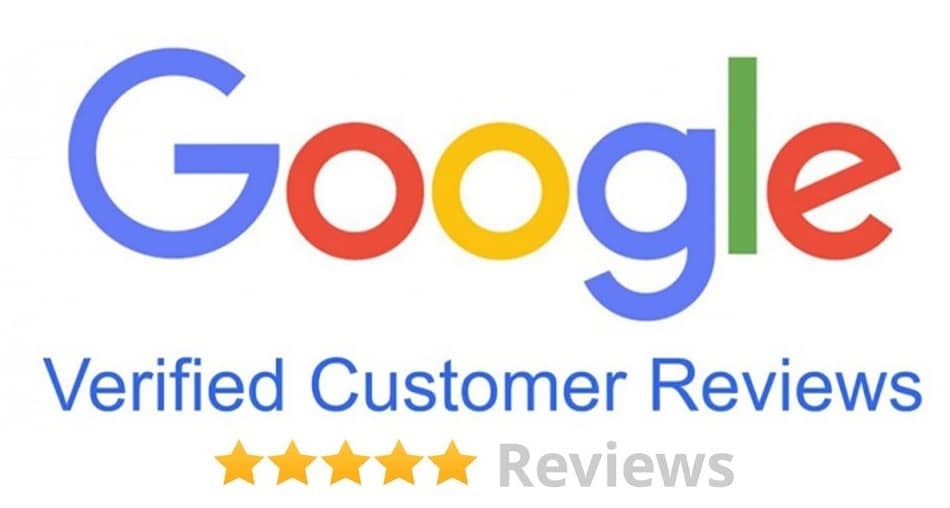 4.7 Rating on over 660 Reviews
"
"
Just got a new vehicle from them a few days ago. Great customer service and sales team. They were very patient and easygoing. I love my new car!

"
- Leigh Patterson    12/7/20

"
I just leased my second car through Patriot Subaru and had a great experience. Corey was so helpful and able to get me exactly what I wanted. The process was so quick and easy. This is why I went back after having my legacy for the past 8 years. I needed something bigger and I left with an ascent which is perfect for our growing family.

"
- Erin Beaver  11/28/20

"
Great place full of great people. Good cars and good service. Hard to beat anywhere. They do it right!
"
- Peg Astarita   11/22/20
Tell Us What You Think!