Patriot has earned Green Dealer Certification, a national program earned by our implementation of sustainable energy saving techniques with effective recycling and waste systems. The program works with auto dealers to identify activities and systems within their facility that are "green", and to implement strategies to improve, alter, or change the systems to be "green". The overall goal is to create an atmosphere that is environmentally more friendly, by being more efficient with energy sources and reducing waste.
To learn more about becoming a Green Dealer visit their website.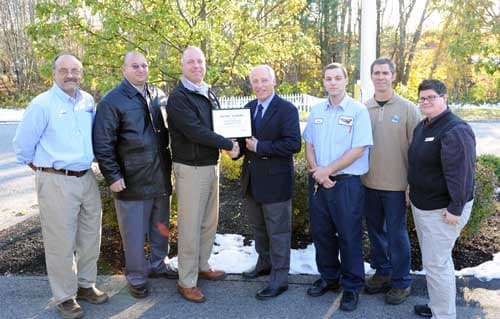 We are a zero landfill facility, recycling 100% of our waste oils, fluids, tires, metals, batteries, paper and plastics. We decorate with plants instead of balloons. We use chem-free snow melts, pest controls, and landscaping materials.
All computer equipment and unnecessary appliances are turned off at night. We replaced all of our outdoor lighting with LED lights. The organic garden is the recipient of our daily composting. These are just a few examples, and dozens more are listed on our website Green page.
Hours
Monday

8:00AM-7:00PM

Tuesday

8:00AM-7:00PM

Wednesday

8:00AM-7:00PM

Thursday

8:00AM-7:00PM

Friday

8:00AM -7:00PM

Saturday

8:00AM-4:00PM

Sunday

Closed - Browsers Welcome