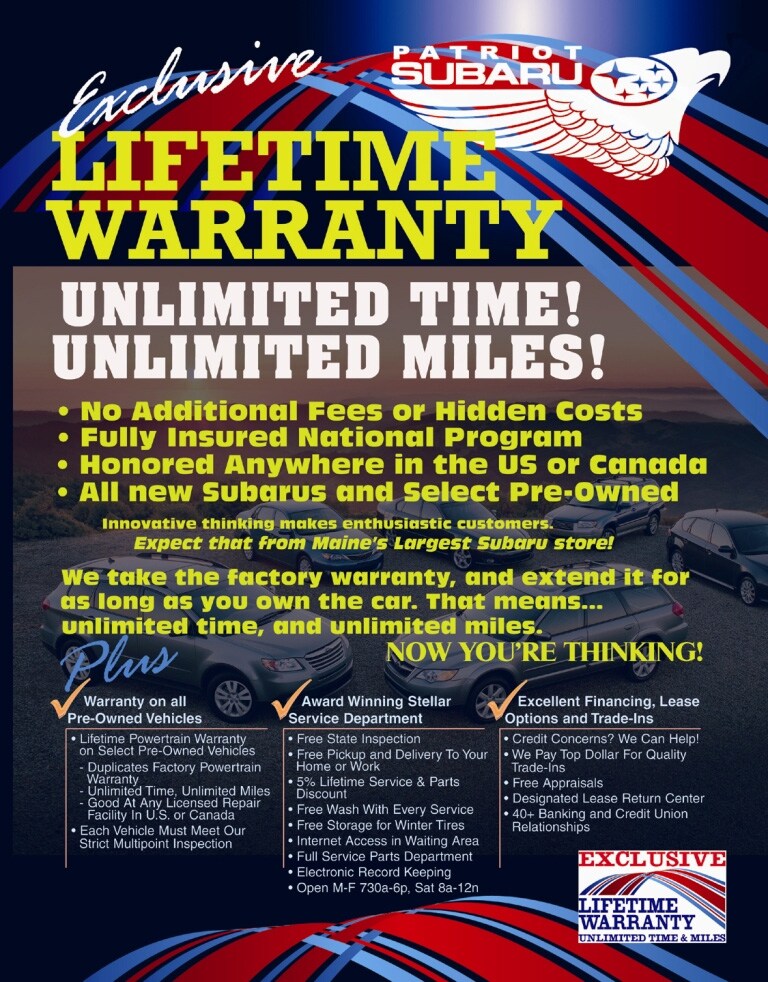 Click Here For Frequently Asked
Lifetime Warranty Questions
Patriot Subaru Exclusive Lifetime Warranty means that this is a nationally recognized program:
You can service with Patriot, but if you move or travel, or just live too far from Patriot to be convenient, you
can get your service done elsewhere and still keep the Lifetime Warranty. That's right! Unlimited Time, Unlimited Miles, for as long as you own the vehicle. This program comes at no additional charge on all our new Subarus, as well as many of our pre-owned vehicles.


While you can service your vehicle elsewhere, we hope you consider the award winning
Patriot Subaru Service Center. With 16 Bays and Subaru Master Technicians, Patriot Subaru
will service your vehicle
quickly and correctly.
Patriot Subaru service will provide free state inspections, a 5% Lifetime Service and Parts discount with car purchases, free wash every service, free storage winter tires, and many other extras. Patriot Subaru, 769 Portland Road, Saco, Maine 04072.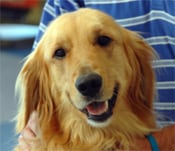 Colby Approved