How can you protect your car's paint so it maintains that showroom shine?
How do you protect the interior seats from stains, and looking worn out?  
Get Premier Defense Against The Elements - Inside And Out!   That's Smart!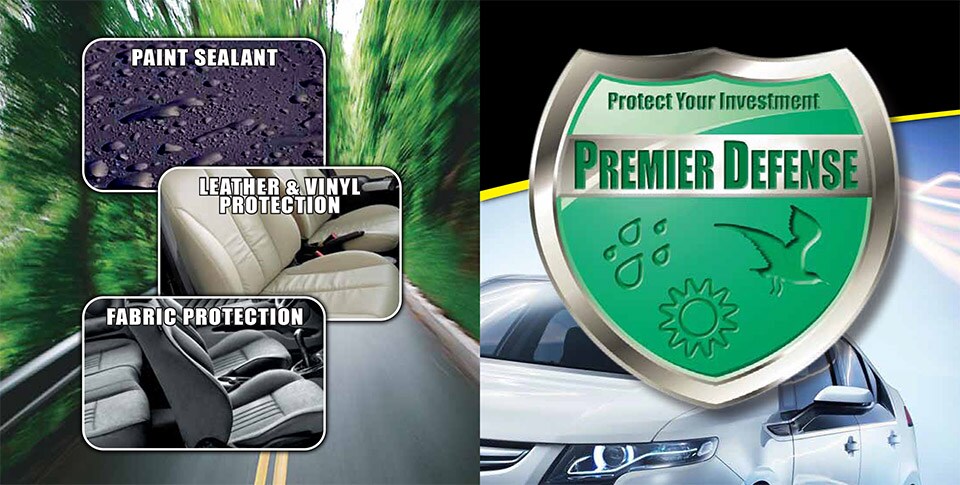 Protect Your Vehicle Inside and Out!

Your vehicle is a significant investment, one that you naturally want to keep looking like new in its original "showroom" shine.  But normal daily use, from UV exposure and other elements of nature, to internal stains and spills, can easily mar your vehicle's appearance and value inside and out.
With our collection of Premiere Defense products, we make it easy and affordable to preserve and extend the appearance of your vehicle by reducing or eliminating altogether the numerous ways your vehicle's interior and exterior surfaces can be damaged.
Premiere Defense products are a superior collection of specially formulated sealants applied to your vehicle's interior and exterior surfaces.
PREMIER DEFENSE PAINT SEALANT
Adds protection through a hard gloss finish for your vehicle's exterior surfaces
Enhances paint performance with added defense against weather-induced oxidation, fading, hard water etching, bugs, and more!
PREMIER DEFENSE LEATHER AND VINYL PROTECTION
Adds to the life expectancy of interior leather and vinyl surfaces
Maintains the natural softness and beauty of leather and vinyl
Seals surfaces for resistance against fading and stains
PREMIER DEFENSE FABRIC PROTECTION
For all fabric surfaces on seats, doors, and floors (excluding floor mats)
Adds an invisible barrier of protection against fading and water or oil-based stains
Easy clean-up
PREMIER DEFENSE RUST PROOFING
Guards vehicle panels against rusting from the inside out
PREMIER DEFENSE UNDERCOATING
Protects the vehicle undercarriage against rust and reduces cabin noise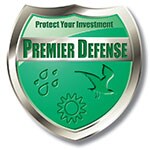 Talk to you sales representative at Patriot Subaru for all the details,
and get the very best protection for your vehicle!
Patriot Subaru, 769 Portland Road, Saco, ME. 04072    1-866-284-7900